Now officially in my fifth tax season, as the work keeps piling, I'm learning more about myself and those around me.  I notice that the work can keep coming in non-stop for two hours, and we need to be ready.  Tax season is so compressed that mistakes are not forgiving, so we have to be on top of things.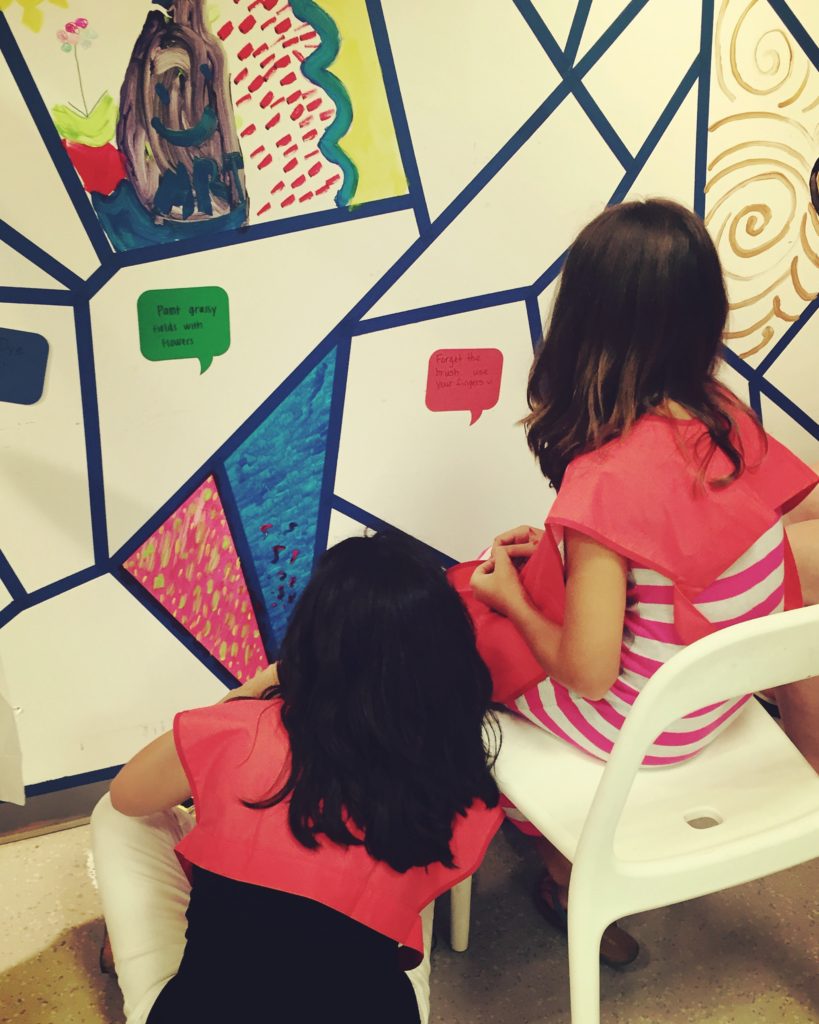 Since I've never been able to just sit at a desk for 8 hours straight and be productive, I've adopted the system of timed breaks.  I get a lot more done this way, and I'm noticing that it is helping me appreciate the little moments in life.  For example, while my schedule varies insanely, I might go to the gym early in the morning and then work for two hours.  But, I'll work and be totally focused for that time and get a lot done.  After that, I might take a walk or grab a snack, catch up with my friends and loved ones, or read the news for a little while.  Then it's back to work, then a break to cook something, pick up Anna from school, and so on.
So, this system of timed breaks is essentially forcing me to really be in the present.  Otherwise, I can see why tax season can drive not only CPAs bananas, but also the people who work with them.  For Michael, tax season is a way of life at this point, so he schedules everything around it – even jury duty has to wait!  I still don't know how he is able to stay productive on three hours of sleep as the end of March approaches.  If that were me, I would crash and burn without my seven hours of sleep!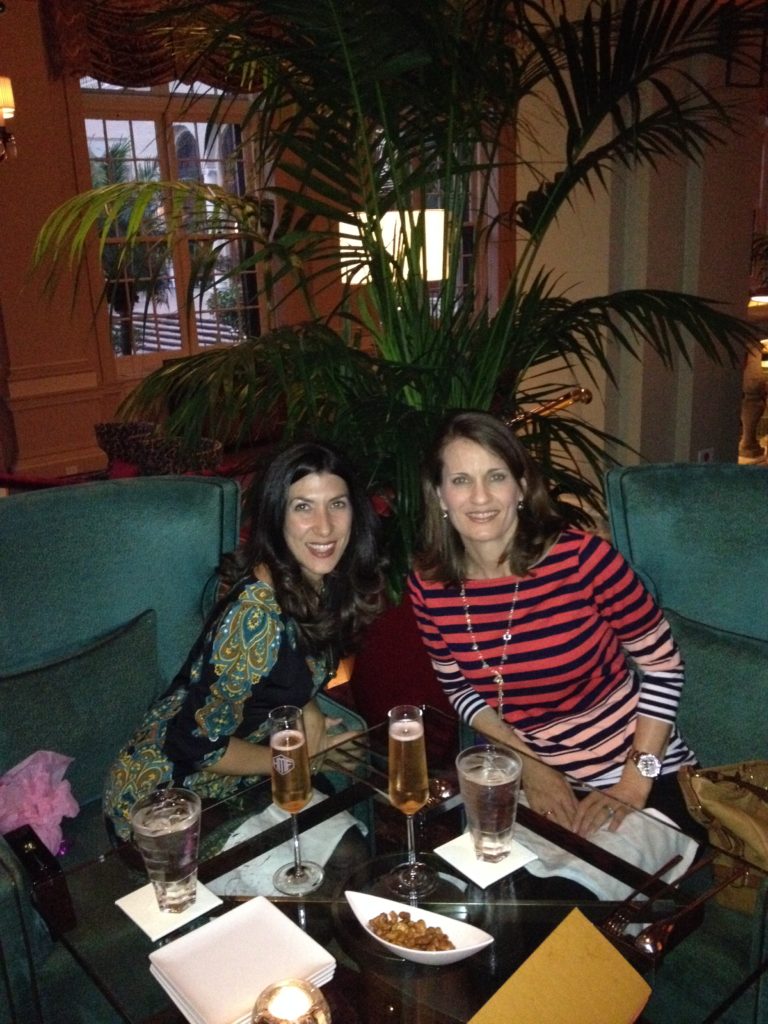 I'm especially thankful for the people around me who are being supportive of me during this season of insanity.  They know who they are.  It's my usual handful or so of people, and their support helps so much to stay motivated, happy and productive.  Whether it is seeing them for a quick coffee, or a dinner break or catching up on social media, I'm very appreciative of those little moments!
On the flip side, I also take note  in my own quiet way of those who are not supportive for one reason or another.  And noticing that I really don't care anymore!  Wasted time is wasted energy and that's become precious as we get older!
I'm almost 39…  and now is when it's all starting to make sense.
To be honest, I have not been in the mad cafe for endless hours these days.  I simply can't afford that creative luxury this time of year.  But, I will share with you one of my easy quick mad meals that keeps me healthy and focused!
MAD CEVICHE SALAD
Prep time: 15-20 minutes  –  Idle time:  1 hour  –  Yields: 2 servings
Ingredients
1/2 pound of wild salmon, cut into small chunks
1/2 bunch of fresh cilantro, chopped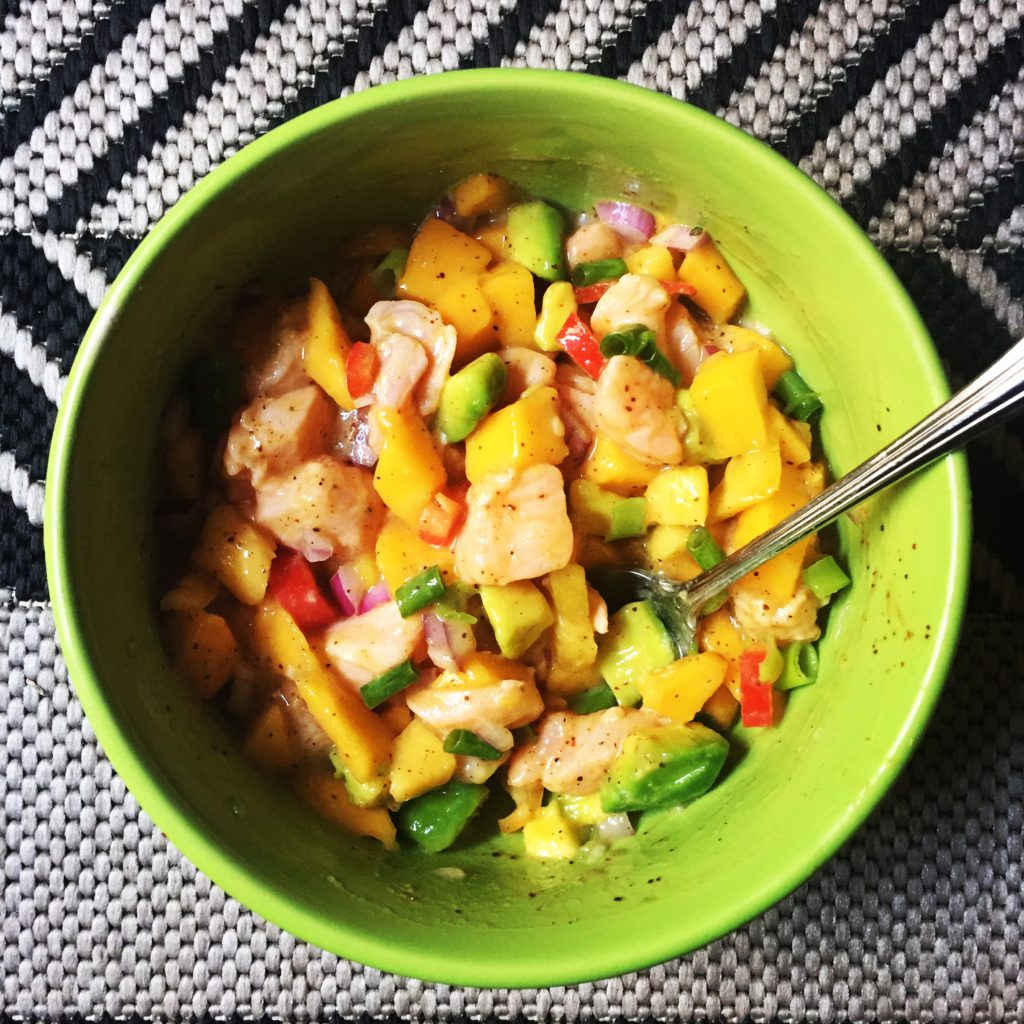 1 medium red onion, finely chopped
Juice of 2-3 limes
half of a sweet red pepper, cut into tiny cubes
1 mango, cut into tiny cubes
1 avocado (not too ripe), cut into cubes
1/4 tsp cayenne pepper, optional
Salt to taste
Directions
The key to this recipe is in the knife cuts.  You need to make sure all the ingredients are neatly cut and about the same size.  The onion should be really small cubes.
In a bowl mix the raw salmon with the lime juice and set aside as you chop up everything else.  Mix everything into the bowl along with the seasonings.
Refrigerate for at least an hour to allow the flavors to come together.
This tastes fantastic on crostini, especially on a timed break for lunch or with an aperitif later in the day!