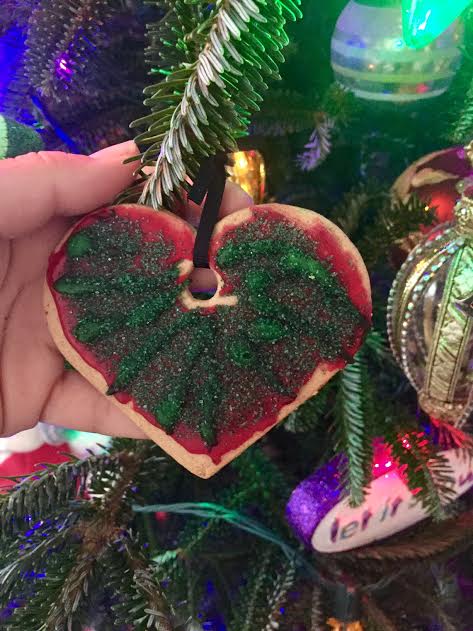 One of the reasons I love the holidays is because I get to see my friends for our various "annuals."  For instance, my friend Sarah came over last week with her daughters to decorate the Christmas tree and holiday cookies with Anna.
They have been doing this since they were 3 and 4 years old so it's a big deal at the mad cafe!  It is always so fun watching them decorate and how they develop their own perspectives of holiday traditions.  Seeing their handmade ornaments hanging and recalling the memory year after year is priceless.  I hope they will continue this tradition with their own families one day.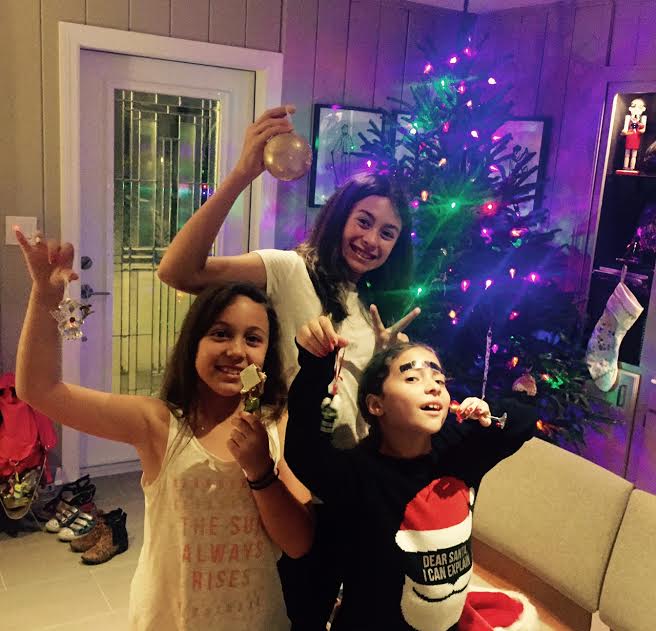 I also get to have an annual "holiday tea" with my dear friend Teresa, who is a former colleague.  We went to lunch one day outside the office a while back and just hit it off!  She's one of those people I enjoy talking to because she shares with me a different perspective on things that I always find so helpful.
Specifically, we had a spontaneous discussion yesterday about personality traits and characteristics and how best to reach each person in a way that will have an impact and be effective.  She had this exercise at work, and it applies to everyday contact with people.  I won't go into all the details, but it's fascinating to learn how best to get through someone who is a distracted extrovert, let's say,  vs. an introspective deep thinker.  Who knew sharing a pot of white spiced pear tea could spark such interesting conversation!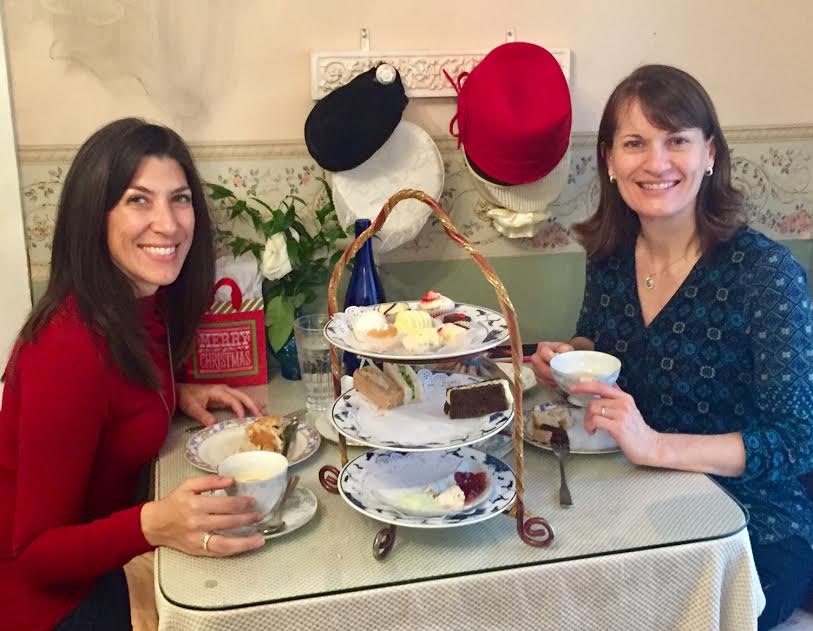 There are other annual holiday gatherings scheduled and I remind myself how grateful I am for the friends in my life.  What's especially interesting is that many of my friends don't necessarily know one another, which makes it that more fascinating to get to spend time with them one on one.  Honestly, I love listening to my friends' stories and getting their perspective on various topics.  Many of them have called me their therapist.  I don't know about that, but it's great to see my friends feel better once they've shared something that preoccupies or interests them.  To have a good friend you need to be a friend… and personally I've been very selective with mine.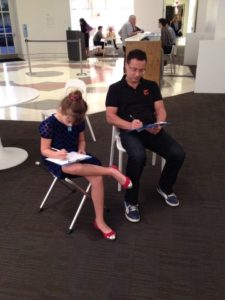 Speaking of perspectives, Teresa mentioned that it really made an impression on her when she saw in our living room three sketches that Michael, Anna and I did a couple of years ago at the Norton Museum.  We love going to Art After Dark where they have a family art do-it-yourself activity.  I especially enjoy Sketchbook Thursdays when there is a live model to sketch on timed poses.
So, a while back the three of us attended one of those live model workshops and instead of using a pencil, the medium was blank ink.  Of course, that means you can't made corrections.  We sketched out about 3-4 poses of the same model and at the end we compared our work and it was fascinating to see how differently we perceived each pose.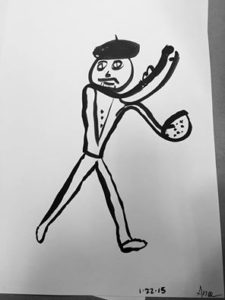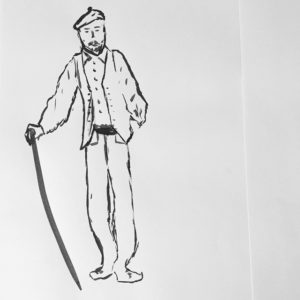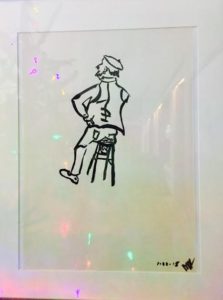 Naturally, Anna was only 8 at the time of this workshop,  I hadn't sketched anything since high school, and Michael is basically great at nearly everything he puts his hands on, so each piece was very different.
Now the challenge… what does this have to do with food?  Everything!  We all have different perspectives and thoughts about food, recipes and what we enjoy.
My mom heads back from Greece today so I can't wait to see what photos she is bringing with her along with tons of Greek treats.  I'll do my best to post a recipe tomorrow when I have more time.
Happy Sunday!