It's finally evening and I have stolen a few moments to relax and gather my thoughts after a very busy Christmas weekend.  It was very fun this year at the mad cafe.  My uncle Nick and aunt Jill drove across the state from Tampa, my brother and Jim came from Denver and my mother in law is visiting from Northern Greece.  Our friends, Lia and Amanda also joined our festivities and it was just relaxing and happy.  Aside from all the finger food and cookies and sweets, we enjoyed delicious wine, bubbly and each others' company.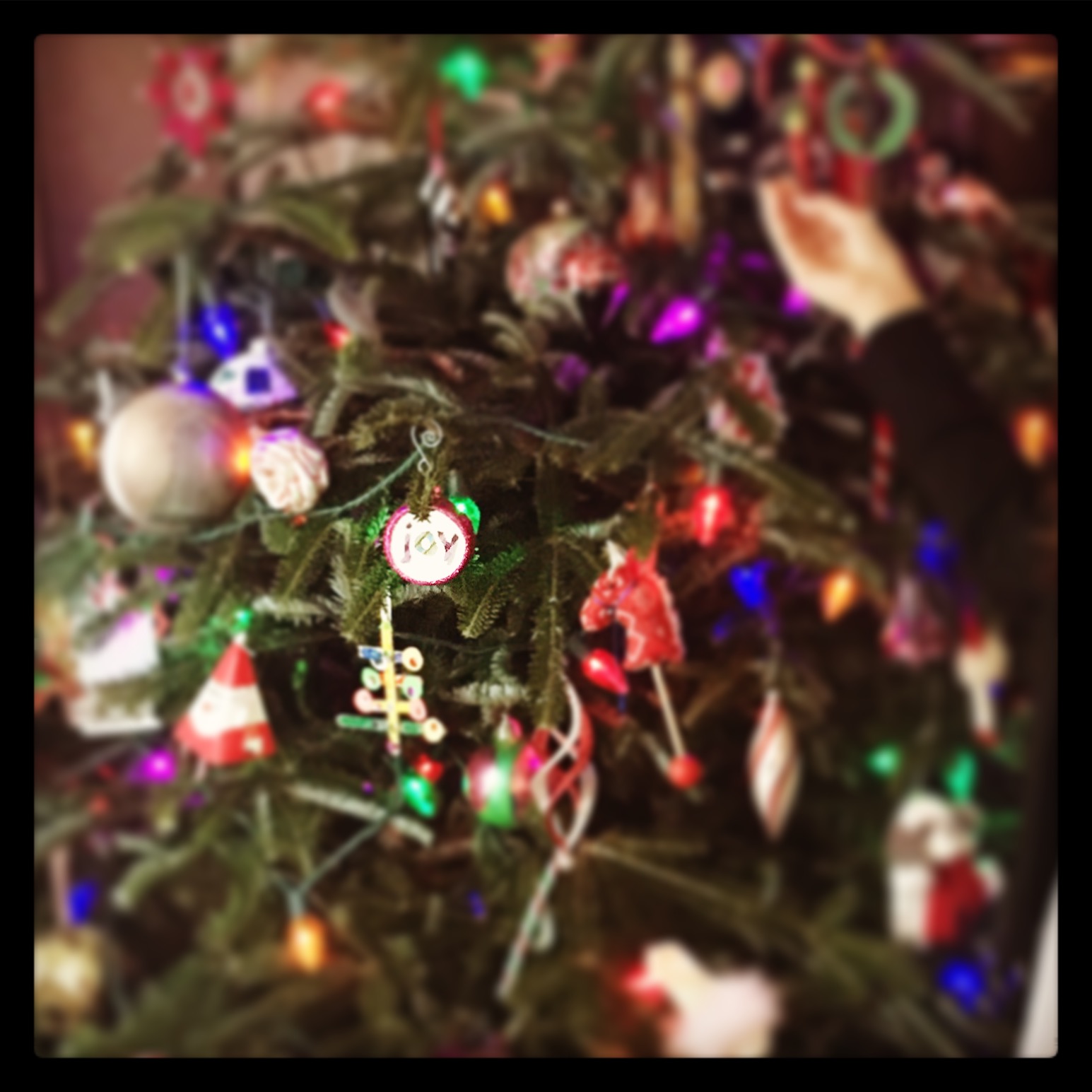 I'd say the highlight of the cooking was roasted veggies with garlic and turmeric along with the spicy feta dip and the au jus roasted pork loin.  The main topic of culinary discussion this year was over the desserts and specifically, Amanda's first (and successful) attempt to a chocolate ombre cake!  It was such a thoughtful surprise dessert to bring, and it was so sweet of her to mention that I inspired her to make it.  This is why I love my friends so much 🙂
Reflecting on 2016, so much has happened and not all of it was great.  In fact, many in our circle suffered a great deal; some lost family or friends to illness or accidents, others lost their jobs and had to move.  Two who are my age bravely worked through serious health problems, including surgery and forms of chemo.  And others in our circle lost their spouse to death or divorce.  Some sounded so stressed out because of the economy in Greece.  Most recently, a dear friend on the east coast was so upset because she realized the person she loved so much didn't feel the same – and wouldn't be upfront with her.  2016 is one of those years that has left me wondering about all the challenges the people I care about were facing and thinking of ways I can help bring a smile to their face.
Personally, 2016 has been overall an ok year.  From a business perspective, it's been hugely successful and rewarding on many levels.  Watching Anna grow into a fun, quirky 10 year old, who is taller than her mom, has been such a privilege.  I'm blessed to have peace and love in my tiny family as we continue to mindfully work together towards common goals.  And it hasn't been without personal challenges and struggles.  I am happy to reconnect with people who I realized mattered to me, and at the same time I've chosen to let go of those who don't want to be happy.  It's one thing when you don't know how to be happy… it's another when you don't want to be.
If I have a wish for 2017 it is to be more human; to learn, to appreciate, to not be afraid to try new things, and to refuse to sit idly in contentment.  I have such dislike for the word contentment.  Feeling content is responsible for so much inaction, and lack of enthusiasm.  It feeds off of fear, insecurity and a sense of dependence.  Being content is feeling not quite happy, but not unhappy either.  It's that limbo state of "happy enough."  Who sets the "happy enough" standard, if it's not you?
Make it count in 2017:  cherish your loved ones, appreciate your blessings, hold onto a solid support system with people who cheer you forward and reach higher!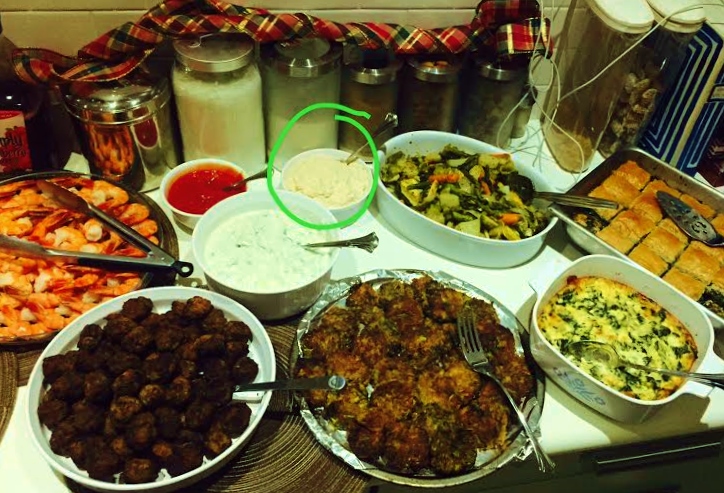 On the food front, I have several recipes lined up to share with you.  Since it was a success at the mad cafe, the spicy feta cheese dip makes for a special treat anytime.  A note about feta: we can have a lot debates about feta, but as with most ingredients, the quality of cheese makes all the difference.  Opt for the real deal… Dodoni is my favorite feta and Kolios is a close second.
MAD SPICY FETA DIP (TYROKAFTERI)
Prep time:  15 minutes   Idle time:  at least 1 hour refrigeration before serving
Ingredients
1/2 lb Greek feta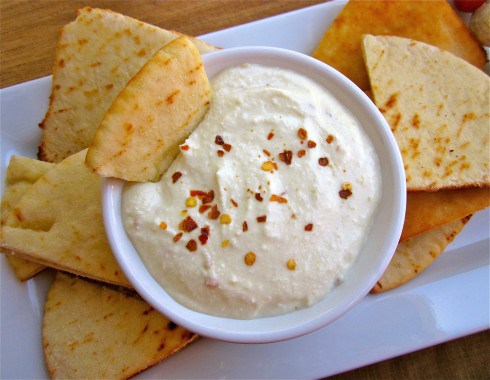 3/4 cup of Greek yogurt
1 small hot pepper, finely chopped (size depends on how spicy you want the dip!)
1 tbsp paprika
1/2 tsp crushed pepper flakes
1 tsp of red wine vinegar
2 tbsp olive oil
2 cloves of garlic, minced
Salt/pepper to taste
Serving suggestions: warm pita bread, raw veggies, olives
Directions
Mash the feta in a bowl with a fork and mix in the yogurt.  Add the rest of the ingredients until well combined.  Adjust the seasoning as needed.  If the mixture is too solid, add more yogurt and olive oil.  Like the tzatziki, don't be fooled with the garlic… a little goes a long way and will taste stronger as the flavors work together.  Cover the mixture and refrigerate for at least an hour before serving.