I don't know about the rest of you, but I cannot wait for the last few hours of 2016.  It will be great to wake up tomorrow, after sleeping in a bit, to a fresh new year 2017!  At the market today, at the coffee shop and everywhere I was hearing people wish Happy New Year to complete strangers, their kids and their dogs.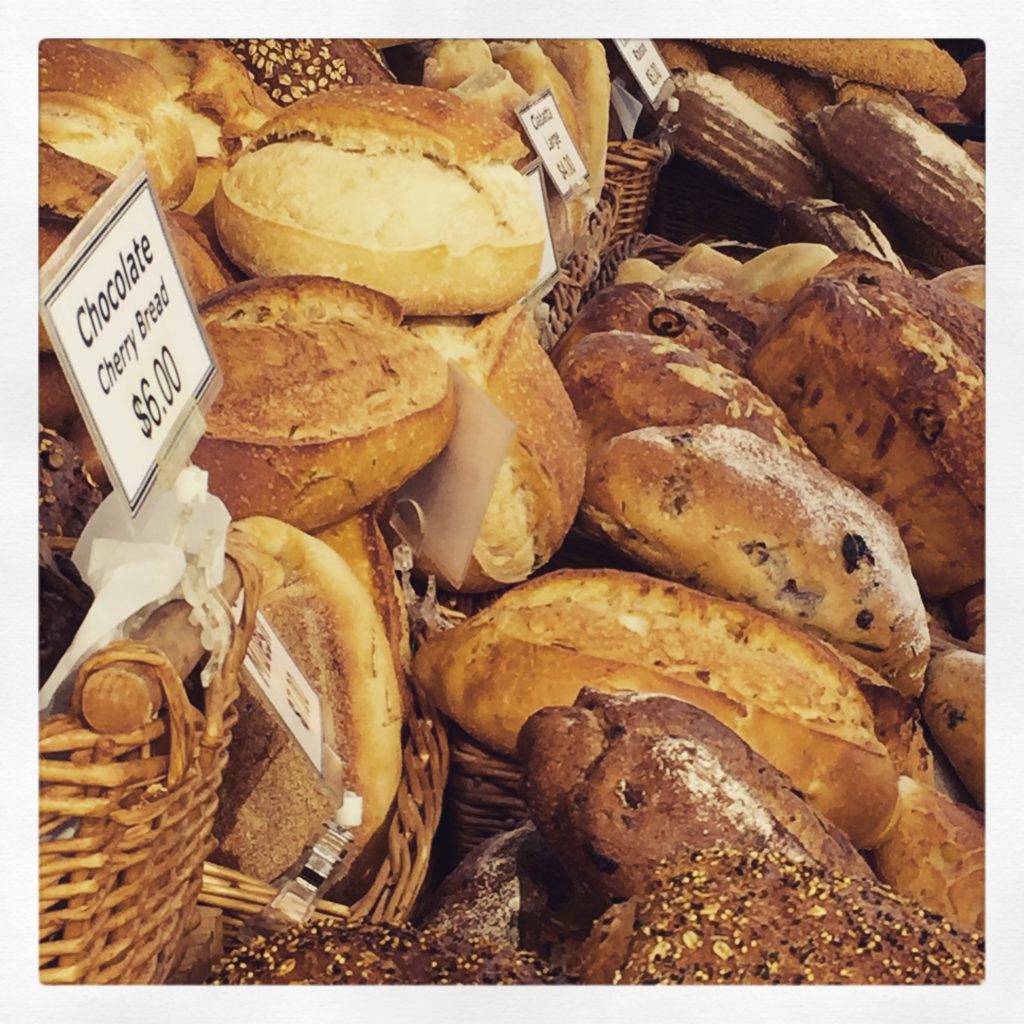 This morning we took Michael's mom out to the Green Market in WPB.  When I say today was an absolutely gorgeous day, it's true!  In fact, I want to spend as much time outside today as possible.  There's no humidity, the sun is bright and there's a light breeze from the east.  I'm typing this blog outside on our bistro table (this was my Christmas gift from the mad cafe :).
At the Green Market I was in complete foodie heaven!  From pop-up bakeries to organic produce and Cuban coffee from Havana's, it was just wonderful to walk around, look at everything and watch people as they walk by.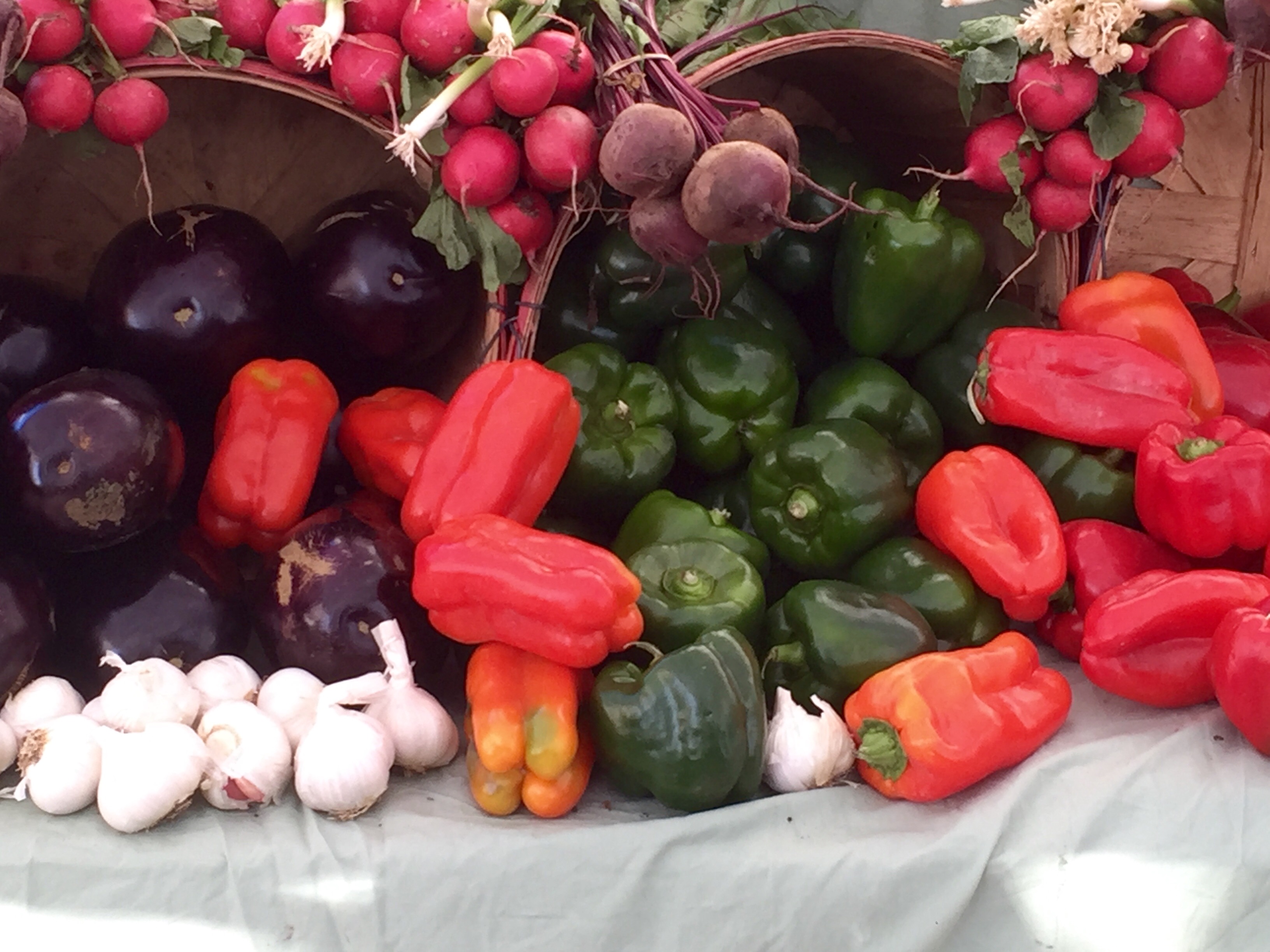 The highlight of the market this time of year is the Christmas tree made from sand.  It will be gone in a couple of days so everyone was snapping photos today.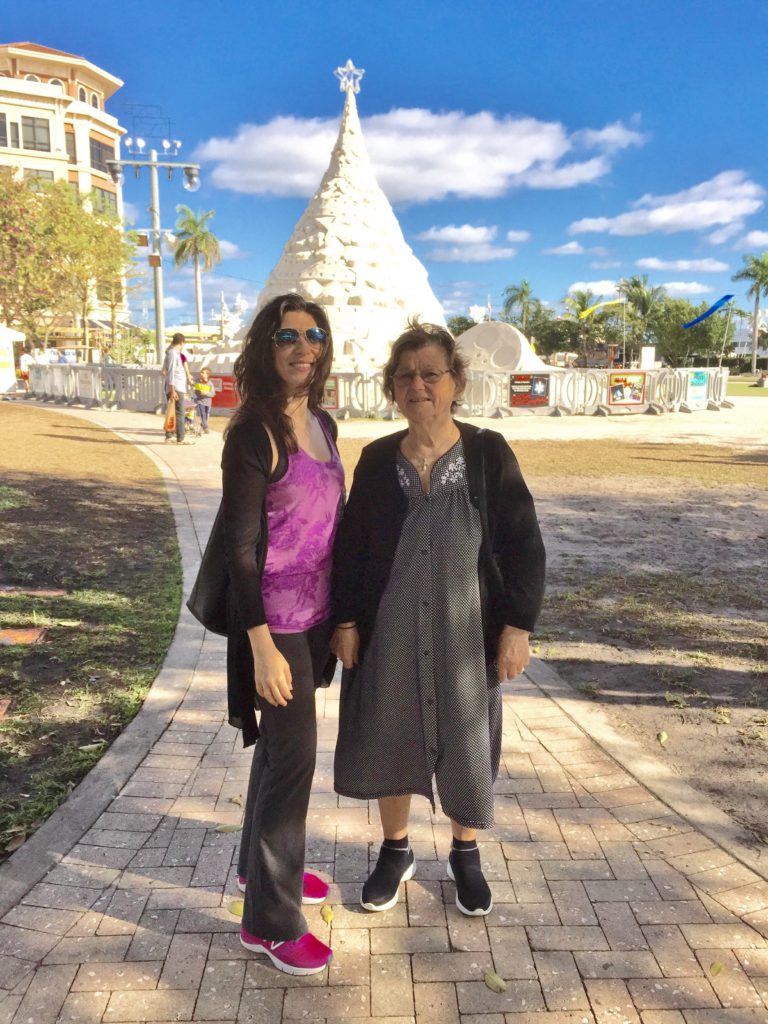 After staring, touching and buying some of the local produce, I felt inspired at home and decided to use up the honey crisp apples that have been in the fridge since last week.  I have been meaning to bake an apple pie for a while.  If you are anything like me, which most people aren't, you take a bite of an apple pie and poke around the crust and leave the rest to waste.  That's why I never buy or order apple pie… and I don't make it.  Like, ever.
But, today was different!  Many of you have resolutions, etc… mine is to try to new things, to explore and learn more where I can.  So, yes, the apple pie is ready and out of the oven and cooling.  This experiment came about because I've ready SO many recipes and everyone's is always the best.  Like with many of the Greek treats, pie is one that's subjective since it's tied with memories of childhood.
In my family, my mom would hardly ever bake pies, but my grandmother Aphrodite was very fond of apple pie.  In her food diary she was fair in giving recipes credit to those who shared them with her… "Mrs. Vans chicken… Mrs. Vans phinikia, etc."  She eventually perfected her own apple pie recipe though and proudly called it "Mrs. Karatinos Apple Pie."  And the crust was delicious.  And I still couldn't eat the whole piece of pie because the filling was too sweet.  And I would always feel badly…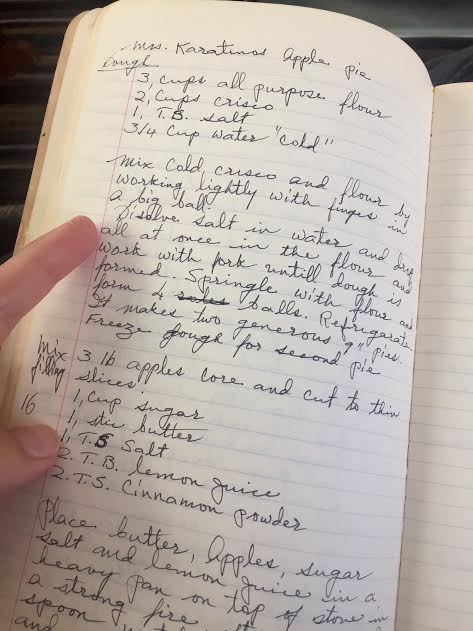 So, over the years I studied tons of recipes for apple pie, with the hope that one day I would find one that was not too sweet, or mushy, or sour.  I didn't find one specific recipe, and therefore I've formed my own that I'm happy to share with you: Mad Apple Pie… to welcome 2017!
MAD APPLE PIE
Prep time:  30 minutes  Baking time:  1 hour (convection oven)
Ingredients
About 8 cups of honey crisp apples, peeled, cored and quartered
1/2 cup sugar
1/4 cup brown sugar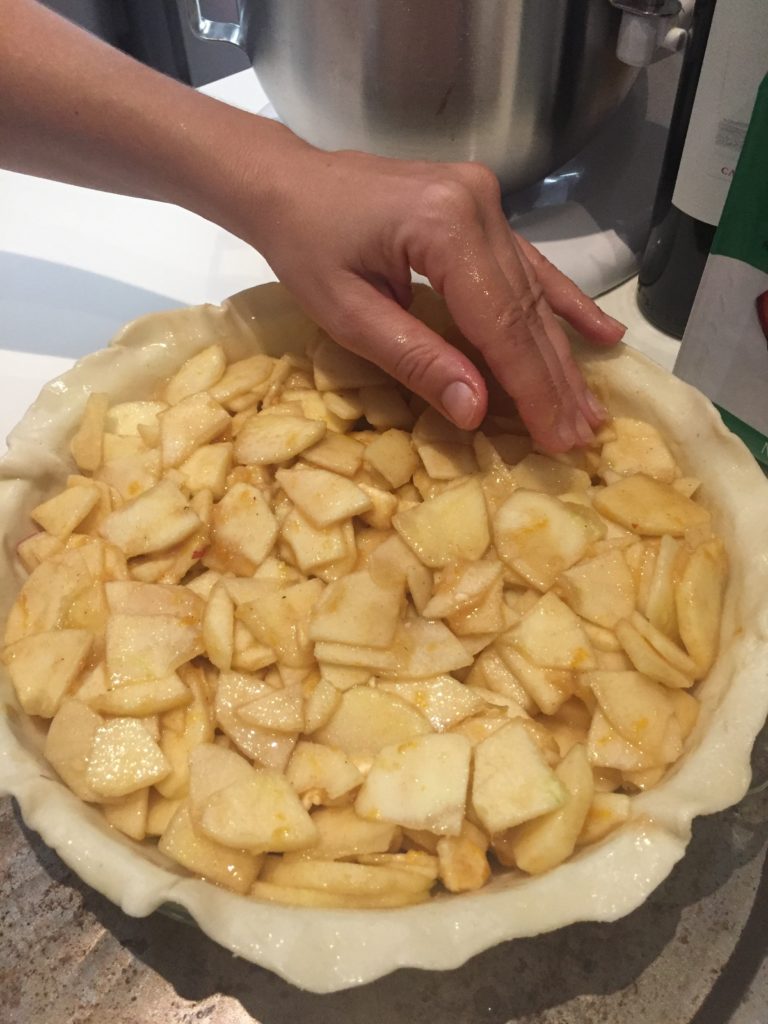 1/4 whole wheat flour
2 tbsp butter
2 tsp cinnamon
1/4 tsp allspice
1/2 tsp nutmeg
1/2 tsp mace
1/4 tsp ground cloves
1 tsp good salt
3 tbsp lemon juice
2 tbsp fresh orange juice
zest of a lemon
zest of an orange (or tangerine)
Eggwash (one egg with a little water, lightly beaten)
For the Dough (this is Mrs. Karatinos' recipe):
3 cups all purpose flour, sifted
2 cups COLD crisco (you can use cold butter instead)
1 tbsp salt
3/4 cup COLD water
Directions
Make the dough first:  Mix the cold crisco and flour by working lightly with fingers into a large ball.  Dissolve the salt in the cold water and pour into the flour mixture all at once.  Work the dough with a large fork until the dough is formed… divide into 4 balls.  You'll need two for this 9″ pie and you can freeze the rest for another pie.  Refrigerate the dough while you prepare the filling.
Preheat the oven at 400F
Make the filling:  cut thin slices of the quartered apples, about 2 mm thickness.  In a bowl, mix together everything else… sugars, salt, flour, spices, butter, juices, zest, etc. and toss the sliced apples until well incorporated.  You don't have to cook the apples at all.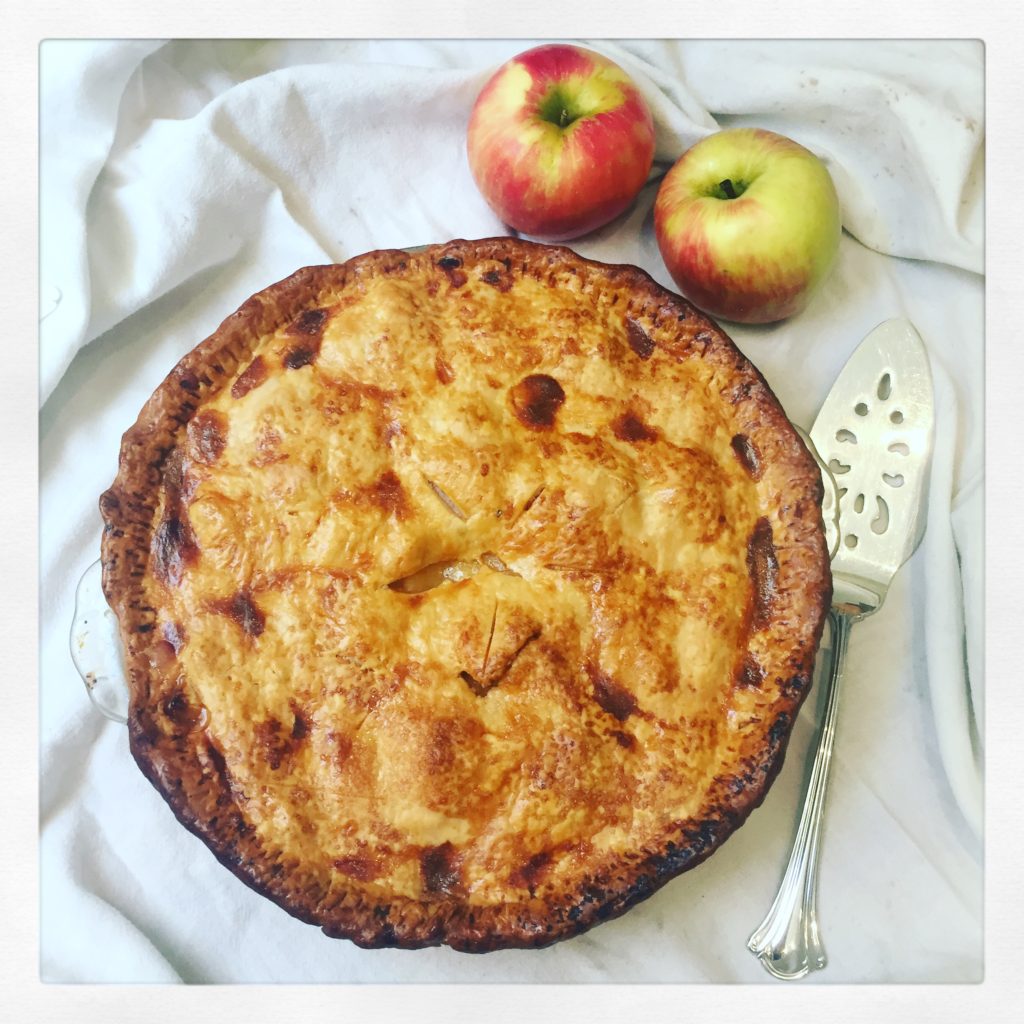 Prepare the pie:  Take out the two balls of dough and roll out with a rolling pin (use flour as needed to roll out).  Lay the bottom dough in a 9″ deep dish pie pan enough so that there is excess dough over the sides.  Make sure no air bubbles at the bottom.  Pour in the filling and even out.  Lay the other layer of dough on top and work with your fingers to crimp the sides well.  You can use a fork to finish off the crimping.
Brush egg wash on top with a pastry brush.  Cut a few slits around the middle of the pie and sprinkle some coarse sugar on top (optional).
Bake for about 1 hour until the crust is golden brown and filling starts to bubble.  Let the apple pie cool.  Serve warm.
Happy 2017!