It's Thursday again and noticing that my posts have gone from daily to twice a week now as tax season takes a firmer hold on my time and schedule.  There are several recipes I want to explore and share, but the truth is that priorities this time of year totally shift with little warning.
Anna is such a trooper during this crazy time of year.  As she grows she becomes more helpful, not only around the house but understanding and managing the levels of stress.  So, for example, if it's a weeknight and we've been running around all day we will both settle for breakfast for dinner.  We both have the same mindset that eating at home is important, so take out is a big no-no at the mad cafe.  The occasional pizza delivery happens if we're traveling or come home late, and eating out is for special occasions.
I remember when we first got the Audi S4 cabrio back in 2013.  It was a used car and it sort of fell into our lap at the time.  Michael treats cars with such precision and care, washes and waxes them to relax and it's always been his passion.  But, I remember when we would take it out for a drive around the island with Anna and she would make us all dress up.  According to her, jeans were not allowed in Ladybug, because it was a special outing.  It was so cute!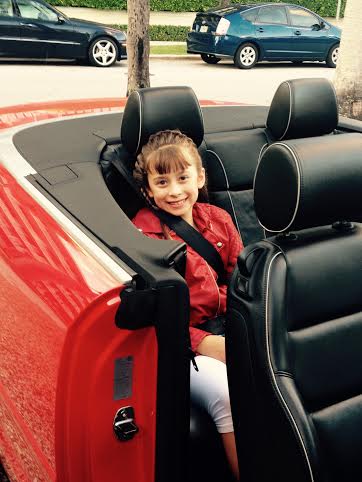 This time of year also signals what's coming next.  In our case, after tax season we usually spend a few weeks on building renovations (this is when Anna is away with her father on vacation).  This year we have a fun renovation plan in our building and I'm really excited about it.  The really fun part of renovations is that I was completely clueless of how to do anything before I met Michael.  He's remarkably handy and I've learned how to do a lot of things now, but mainly I'm his apprentice.  We've installed tile on our floor together, recess lights in the ceiling, reconfigured walls, upgraded bathrooms, and other major projects.  And we are still married!
While we work out throughout the year, during "renovation season" we are probably in the best physical shape.  It's grueling physical work and age takes hold at times, but not too much.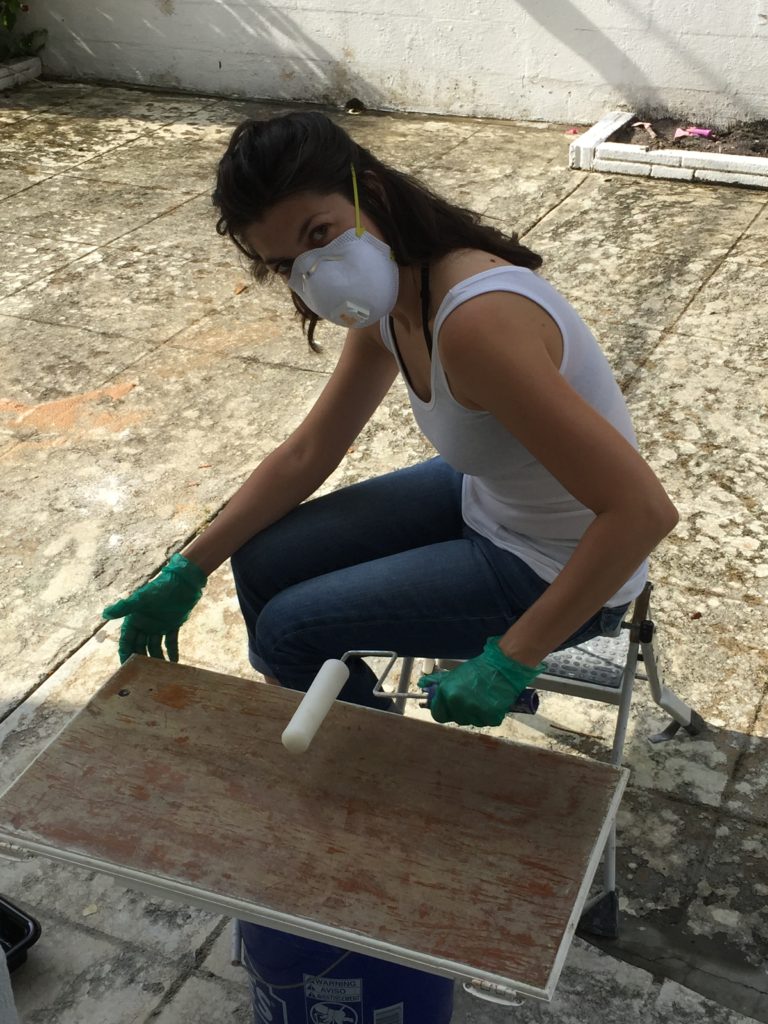 After tax season, when all we do is work on screens, it is a much needed release to do physical work for a purpose.  And after the renovation project wraps up, then we reward ourselves with a trip, or a vacation, or doing something relaxing.  By then, both body and mind need a break!
Last summer, when we were renovating my mom's unit I made the extra effort to make sure we ate well.  We needed the calories more that time of year, and it was important to me that we ate homemade meals.
Yes, I'm crazy!  It was tiring to fire up the oven, chop vegetables or do any cooking but I found it relaxing and rewarding at the same time.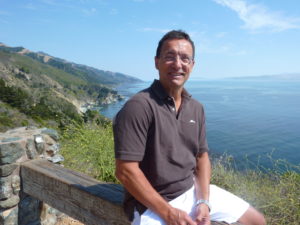 I didn't have the energy to spend all day in the kitchen making meals, so while we worked I would think up recipes with what we had in the fridge.
That saved a lot of time when we feel hungry by the end of the day as I knew what to make.  From that point, I made all kinds of fun and tasty dishes relatively quickly and also fuel my creative side!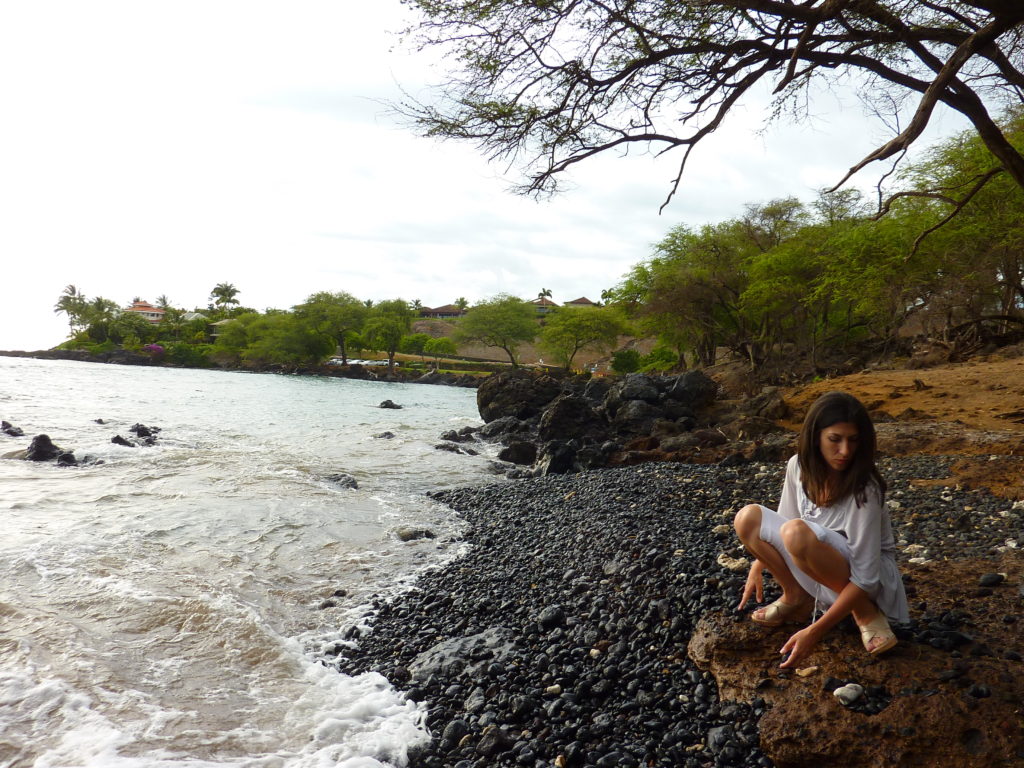 One of the meals I made often during renovation season is a quiche.  It was hearty, tasty and could stretch for dinner and breakfast.  The best part about a quiche is that it's a base for many flavors and ingredients… as long as you get the cheese right!
MAD HAM & LEEK CHEESE QUICHE
Prep time:  15 minutes  Cook time: 45 minutes  Yields: 6-8 servings (depending on how hungry you are)
Ingredients
2 leeks, chopped (discard the rich green top, or save to make veggie stock)
1 medium onion, finely chopped
3-4 scallions, chopped finely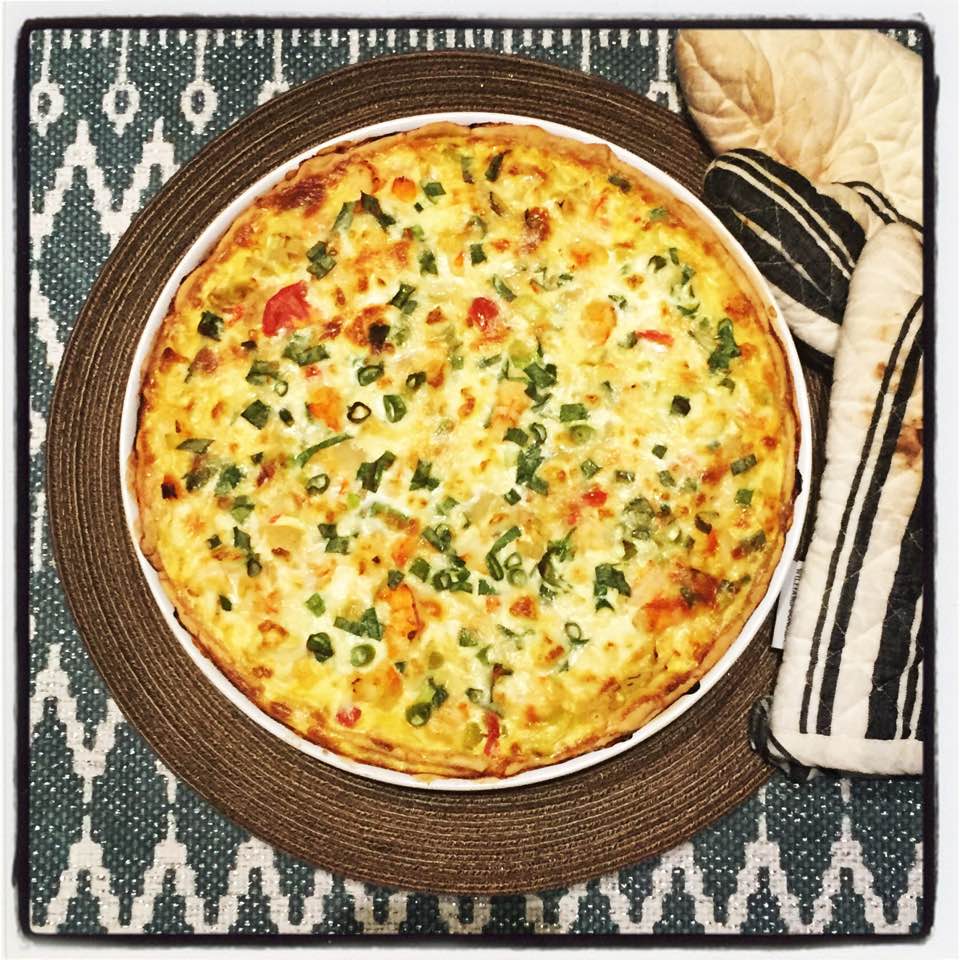 1 cup of ham, cut into small strips or tiny cubes
3 eggs, beaten lightly
1 1/2 cup skim milk
1/2 cup of heavy cream (Note: you can probably get away with using half and half and whole milk instead of skim)
1 cup of Gruyere cheese, shredded
1/2 cup of good feta, crumbled
2 tsp fresh dill, chopped
2 tbsp butter
Olive oil for sauteing
Salt / pepper to taste
1 package of rolled out pie crust (I use Pillsbury).  There are two in each package, you'll just need one.
Directions
Preheat the oven at 350F
First, make sure the dough is room temp and have a quiche dish ready.  Make sure the leeks are well washed… several times so that the dirt and sand are washed away.
In a skillet, saute the onions in olive oil until they sweat and toss in the leeks and the white part of the scallions.  Cook on medium until the leeks are soft.  Add the butter and ham and cook on medium high until ham is cooked through.  Adjust seasoning as needed.  Turn off the heat and let cool.  Set aside.
In a bowl mix the feta and Gruyere, milk, heavy cream and eggs.  Add the green part of the chopped scallions (you can use chives here if you have them).  Toss in the fresh fill and mix.
Spread the dough on the quiche plate evenly so that no air bubbles come up.  Crimp the sides.  Poke with a fork around the bottom.
When the leek, ham and onion mixture is cool enough to handle, spread on the bottom of the quiche dish.  Don't over fill because you will be adding the liquid over it.  Add the liquid milk/egg/cheese mixture and gently fold into the leek/ham mixture.  Spread until it's even.  It's important not too overflow!
Bake for about 45 minutes.  The quiche is ready when the eggs are cooked and golden brown.  For extra color, you can set under the broiler for a couple of minutes.  This makes a delicious meal for dinner, breakfast or a hearty snack!
Happy cooking!