How cool was it that sports personality, Mia Khalifa enjoyed and featured one of the mad cafe recipes yesterday on Twitter?  I never know where writing this blog will take the stories, recipes and moments shared in this odd space.  It is a fun discovery and becoming more interesting as time goes on.  Thank you, Mia, not only for sharing, but for appreciating what I'm doing!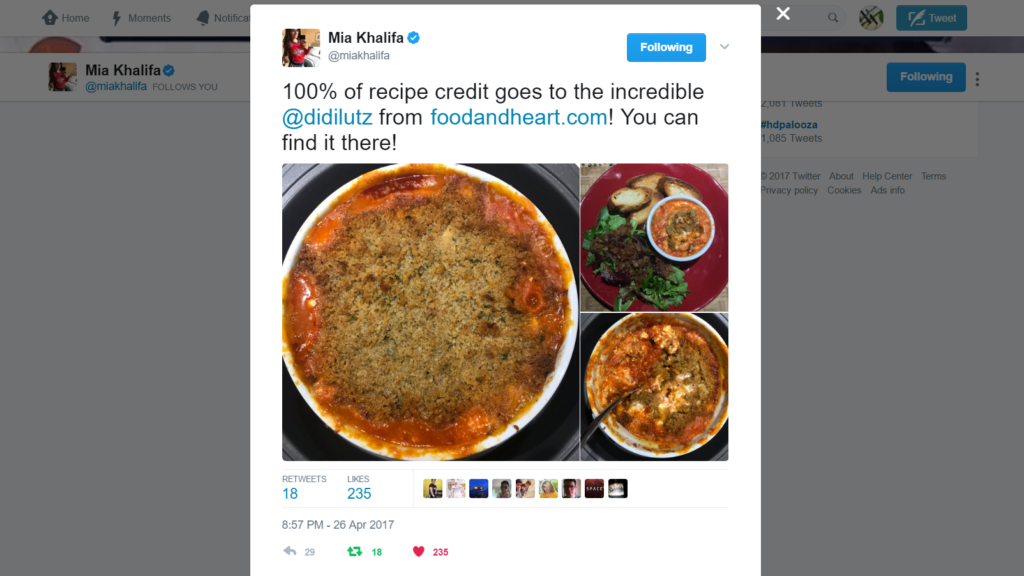 So, I am preparing for our special guests to arrive tomorrow from San Francisco, Zoe and Antonio and one of the mad cafe favorite desserts here is tiramisu.  I've grown into enjoying this Italian staple, and have not always liked it.  It's such a delicate balance of both gentle and bold flavors in the same bite.  From my experience tasting and making tiramisu, I have found that the main thing to be mindful of is that the bold flavors don't overpower the delicacy of the dessert, while the gentle flavors don't undermine its existence.
A couple of years ago when we visited Venice, and the highlight of that trip was spending quality time with my dear friend Marta from grad school and meeting her family.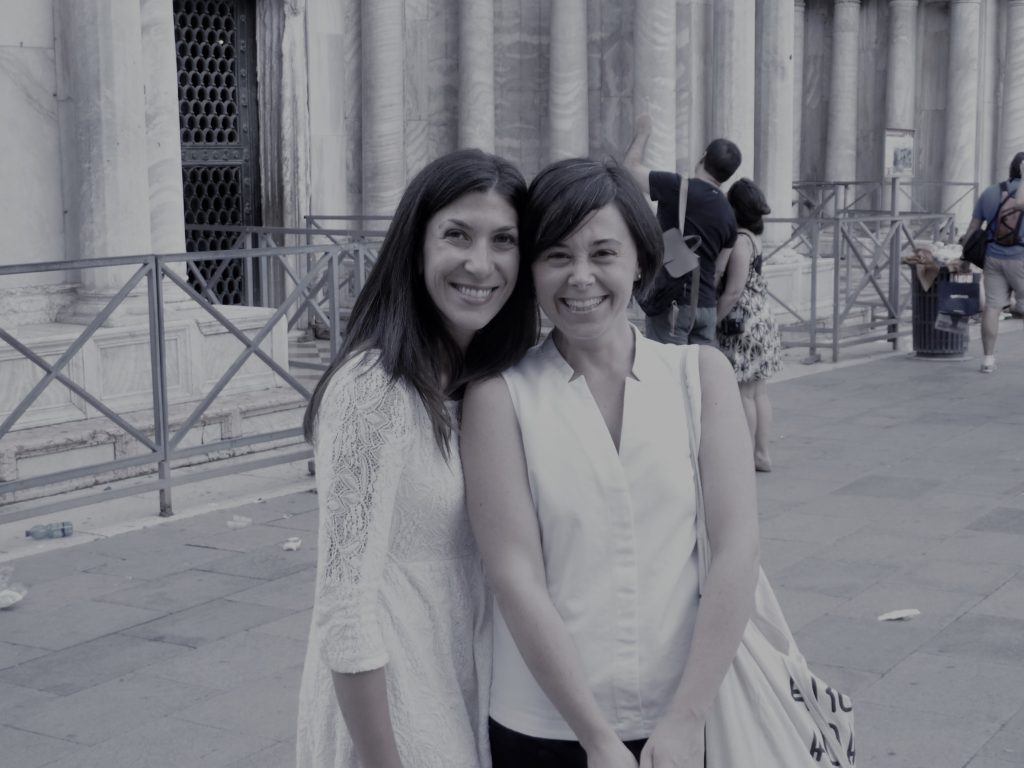 Anna and Nina, Marta's daughter, became fast friends through the language of play.  It was amazing to see!  We spent time following their lead and experiencing how people actually live in Venice.  I loved it!  We cooked pasta, pizza at home, and occasionally ate out… which was a big mistake.  Our friends did warn us, but when you're out and about it's tempting to try some of the restaurants, even though they are tourist traps.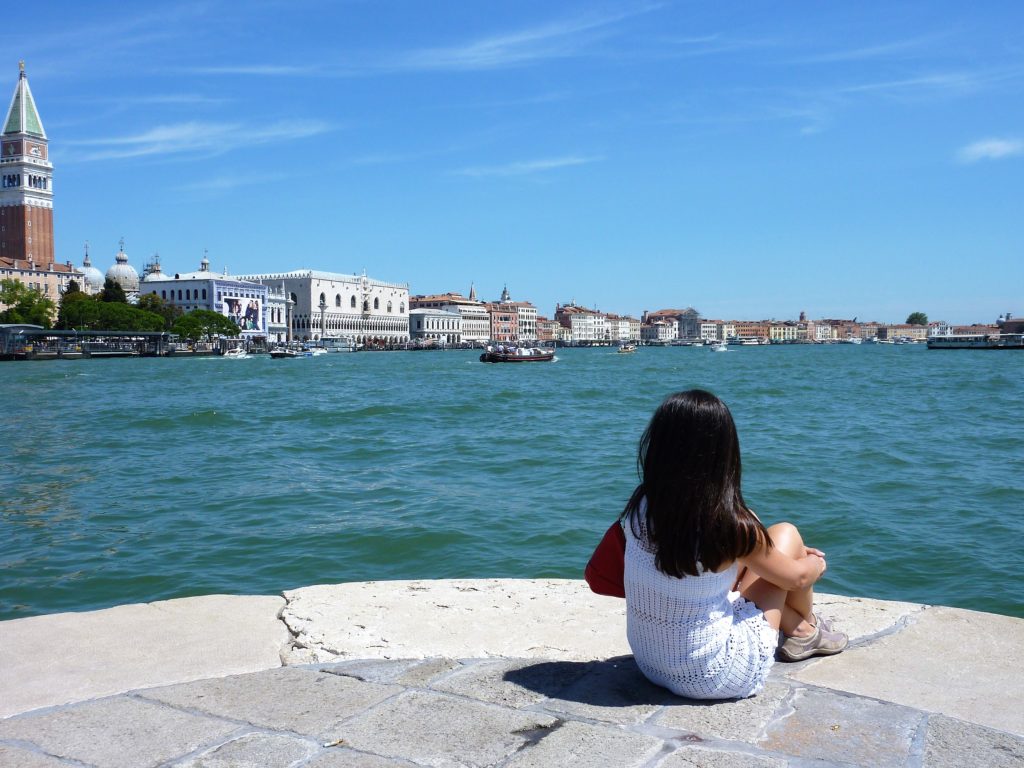 After walking around Venice, taking lots of pictures, enjoying the piazza, appreciating the architecture and observing so many dynamics between locals and tourists, I understood that people must be so fed up with tourists every day invading their space.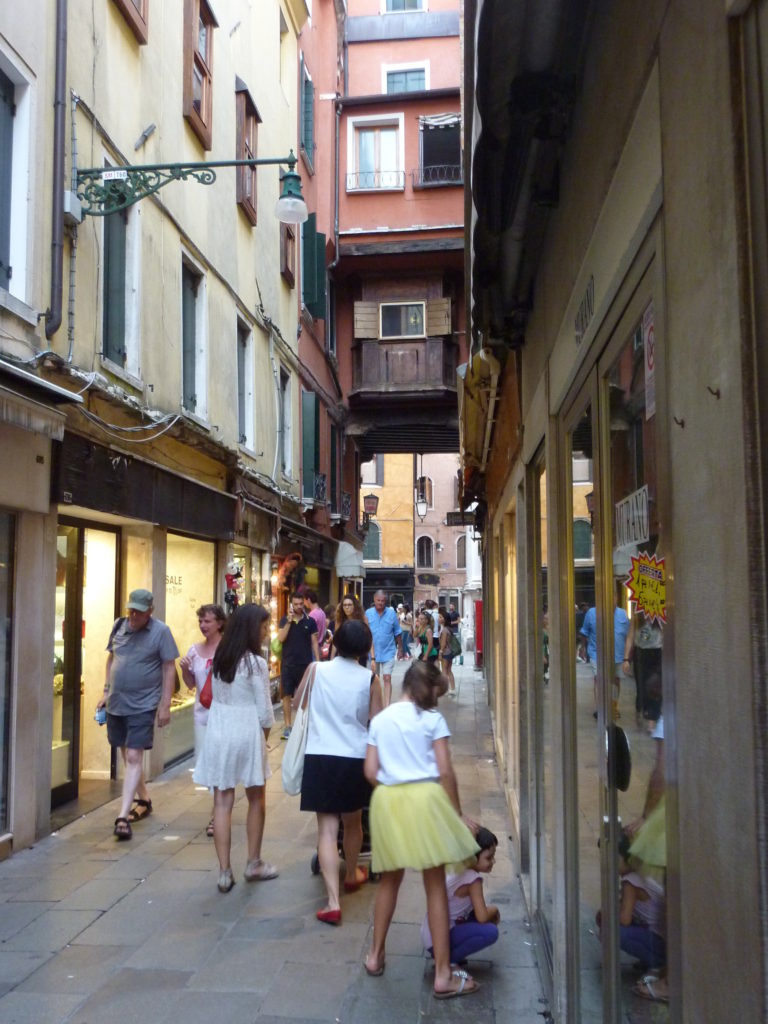 Venice turns into a ghost town at night time, since most tourists can't afford to stay at the fancy hotels.  Those evenings were so much fun, we would go out late for gelato and the kids would just play in the piazza.  The best part is that we didn't have to worry about cars coming by, only which bridges we had to cross.  That was amazing.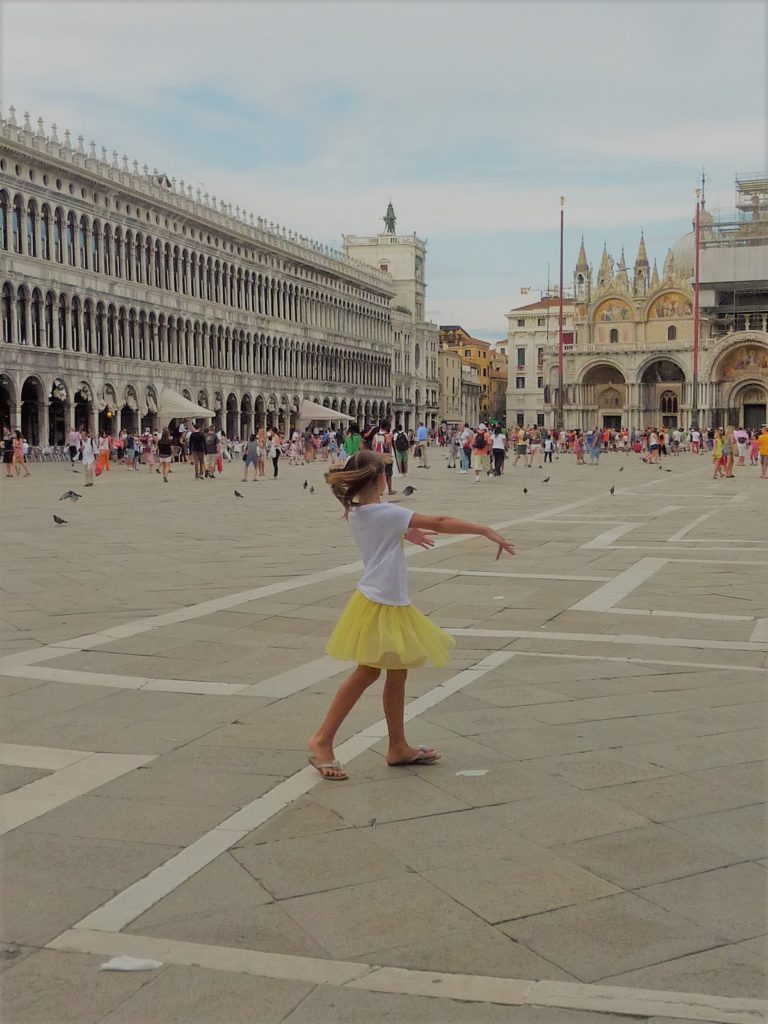 I remember our last day in Venice.  Michael really wanted to take a drive out to Maranello, near Modena, to see the Ferrari museum.  He says that when he passes away, his ghost will be at the Ferrari factory working on cars.  It was an interesting day, trying to get to Maranello.  Without GPS, and really bad road signs, we somehow got there with the little Italian we could manage.  The museums are very popular and there's a lot for auto enthusiasts to enjoy.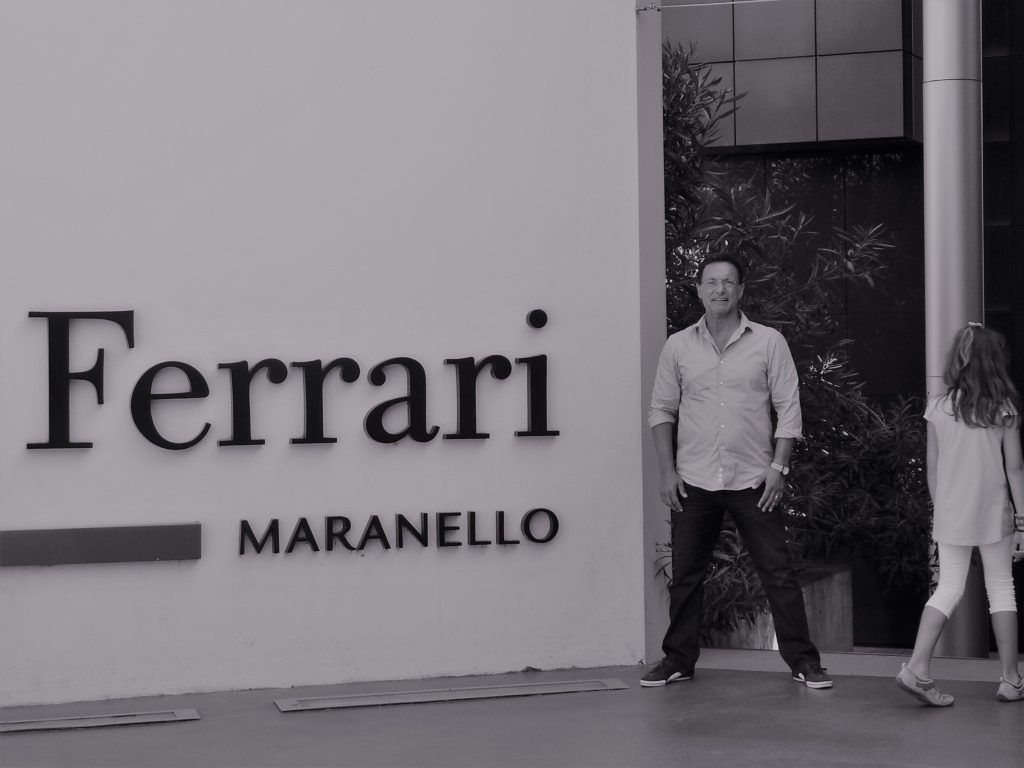 So, after a long day driving in Marta and Emi's VW Polo, we returned with the vaporetto to Venice starving.  As we were walking around, we came across this trendy looking restaurant on our way.  Based on the menu, the food looked typical Italian, so we went.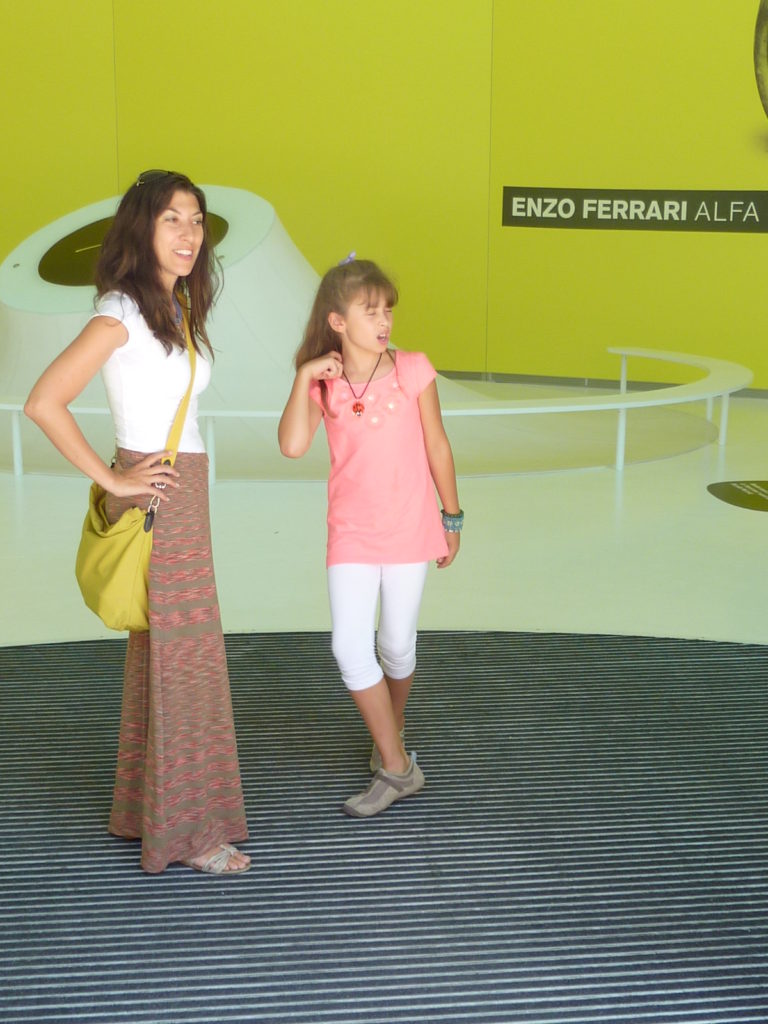 Aside that the prices were insane, at the end of the meal the three of us figured we would share a tiramisu.  We hadn't had one during the trip, and looking back I would have not chosen to enjoy one in Venice.  But 15 Euro later, the tiramisu is proudly served to our table by our chatty server.  "Bellissimo," he tells me, and I gave him a look trying to communicate that I may be a tourist, but I'm not clueless.  I took a bite and it was awful!  I don't know if it was stale or just that the flavors were totally off.
That inspired me to work on my own tiramisu recipe, which I'm near perfecting.  I made my version this past summer in Karpathos, at a large family gathering at our veranda and it was a huge success.  Even my uncle who never compliments, had three helpings and couldn't stop talking about it!
So, I'm happy to share with you the recipe.  Remember, it takes patience, time, balance, quality ingredients, passion and lots of love to make it!
MAD TIRAMISU
Prep time: 30 minutes  Time in the refrigerator:  at least 5 hours, best to make it a day ahead  Yields: One 9×12″ pan
Ingredients
5 egg yolks
1 cup sugar
1 1/2 cup mascarpone cheese (room temperature)
1 & 3/4 cup of good heavy cream
2 packages of savogliardi  (Note: use the real deal, not those spongy lady fingers… go to a specialty market if you need to.)
2/3 cup cold, really strong espresso or good instant coffee (I use Nescafe)
1/4 cup of Kalua (optional, but not really!)
Loose cocoa powder for dusting
P.S:  I do not use marsala wine!
Directions
Start by making your zabaione, by setting up a double boiler on medium heat.  Add the egg yolks and sugar in the top of the double boiler, ideally as the water begins to boil.  Once this happens, reduce heat to low/sim, and cook for about 12 minutes.  Note:  You have to stir constantly during this time.  This will be the base of the tiramisu and the sugar must be well dissolved in this initial process.  Carefully remove the bowl from the heat.  Whisk yolks until the mixture is nice and thick with a light yellow color.
Add the mascarpone into the zabaione mixture and mix until very well combined.  You can use a mixer to do this, but I do it by hand with a wooden spoon.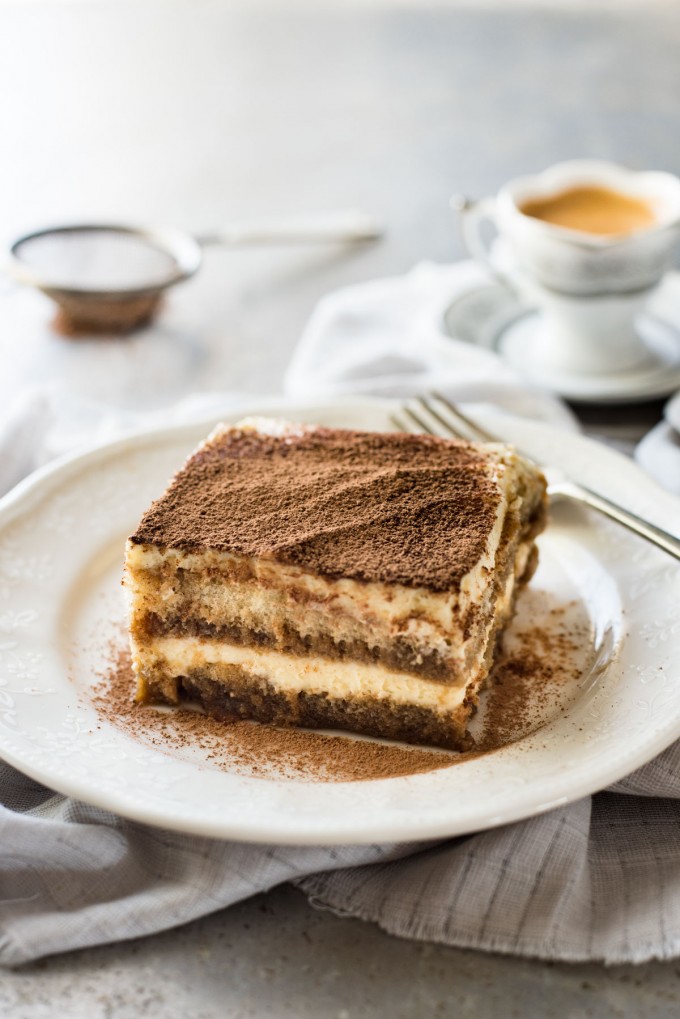 In a stand up mixer, you will now beat the heavy cream until stiff peaks form, about 3-4 minutes.  Don't over beat, or the cream will turn into a form of butter!
Gently fold in the cream into the mascarpone mixture and set aside or place into the refrigerator as you prep the coffee mixture.
This is key: the coffee flavor needs to be intense.  The moment you think the coffee flavor of your espresso is strong, make it twice as strong.  This is why I choose instant coffee instead of cooled espresso.  Add in the Kalua and stir into a wide bowl.
Get your pan ready and quickly dip each savogliardi in the coffee mixture (don't soak, it will get mushy, trust me) and lay one by one until the first layer is complete.  Take out the cream mixture and layer about an inch or so thick on top of the savogliardi.  Repeat one more layer of the savogliardi and then finish layering with the remaining mascarpone cream.
Gently sift cocoa power on top, or you can do this right before you serve.  I've done it both ways.
Chill for 5 hours at least or leave overnight to set.  Enjoy!