Ah, these are the days we love to be in South Florida.  It's a beautiful day, 70 degrees and low humidity.  In Boston, where Michael is stationed during tax season for three months, it's 21F and I'm sure he's not looking forward to heading up there next week.  It's hard to believe tax season is here already.  We have started getting calls and inquiries from new clients from our various locations looking for specialized tax professionals.
The tax work and everything that goes with it will only continue to mount from this point on.  While we have learned to roll with the punches and manage the stress, tax season is still a very challenging time.  When I first met Michael, he would tell me that he plans life around tax season and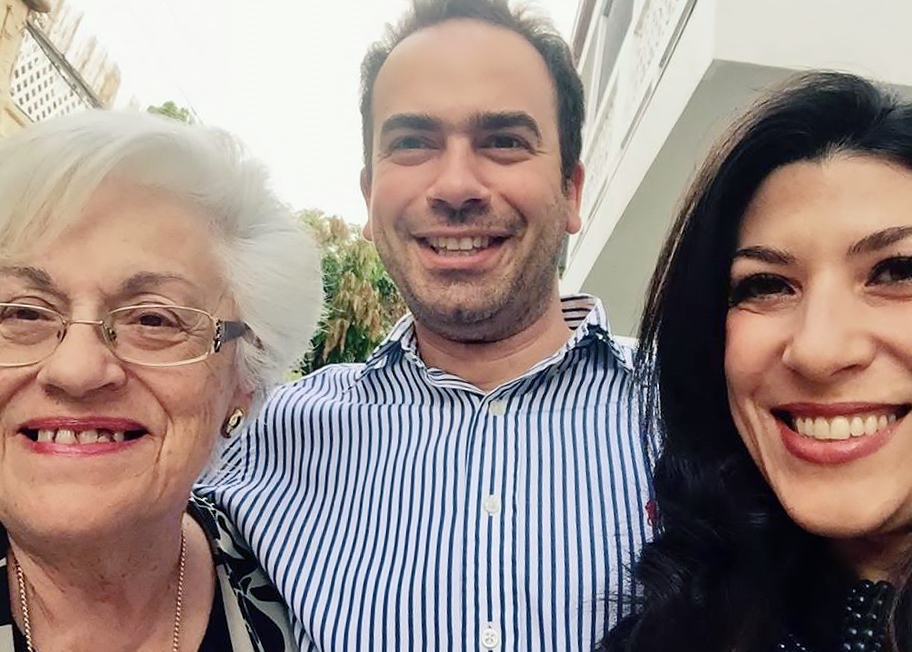 it's just become a way of life for him.  At first, this took a lot of getting used to for me.  Winter is the best time of year to be in Florida and he's meeting clients and shoveling snow in Boston.  And my end of March birthday is probably at the worst time of tax season!  I'm not complaining though.  Last year, my brother flew in just for my birthday and took me to see Sophia Loren at the Kravis Center.  It was such a fun night!
It's helpful to be mindfully focused on the growth and the rewards of working in the business.  I admit some aspects of tax season are fun, but overall tasks tend to be repetitive while direct focus on them is crucial.  Since it is hard to stay inspired at times, the main reason I started the food and heart blog is to have a creative outlet to offset the mounting stress of tax season.  Let's see how successful this experiment will be this year!
Not sure about you, but I love the smell of oranges, orange zest and baking with fresh fruit!  I grabbed a bunch the other day and have been making fresh orange juice, grating the zest over yogurt and salads, and just enjoying the flavors.  Anna eats a lot of oranges since she swims and it's great to share them at the meets with everyone under the tent.
I loooove pound cake… and I love oranges.  So, I married the two in this delicious recipe.  The experiment was a little risky, but like with most things… nothing ventured, nothing gained.  🙂
MAD ORANGE POUND CAKE
Prep time:  15 minutes   Baking time:  1 hour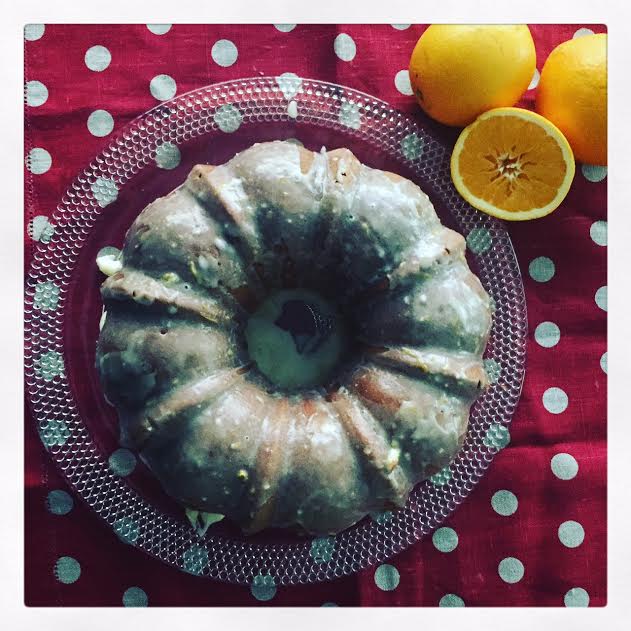 Ingredients
3 cups of flour
5 large eggs
2 sticks of butter, softened
2 cups of sugar
1 tsp baking soda
3 tbsp orange zest
2/3 cup of milk
2 tbsp orange juice
1 tsp vanilla
For the glaze:
1 1/2 cup of powdered sugar
2 tbsp butter, softened
5 tbsp orange juice
1 tbsp orange zest
Directions
Preheat the oven at 350F
Sift the flour and baking powder in a bowl and set aside.  In another bowl mix by hand together the zest, juice, vanilla and milk together – set aside.
In stand up mixer, cream the sugar and butter until light and fluffy.  Add the eggs one at a time.  Starting with the flour mixture, interchange with the milk mixture to add into the creamed butter – a bit at a time.  Your mixer should be on medium as you do this and finish with the flour mixture until everything is incorporate.  Beat on high for about two minutes.
In a greased and floured bundt pan, or ring pan, spread the cake mixture.  Bake for about 1 hour until tooth comes out clean.
Meanwhile, make the orange glaze (yum, my favorite!).  You'll need your mixer again.  Beat together the powdered sugar, juice, butter and zest until icing is formed.  If icing is too stiff, add a little more juice.  If icing is too watery, add a little more powdered sugar.
Once the cake is finished, let it cool in the pan for about 3-5 minutes.  Flip over onto a cake plate and try poking a few holes randomly on the top of the cake… immediately, using a spoon, start evenly spreading the icing on the warm cake.  The holes will allow some of the icing to seep in.  Enjoy!
Happy Baking 🙂