Gosh, this morning I opened up wordpress to find 51 spam comments.  Yuck!  I ran an update yesterday on the blog… it's hard to believe this has been going strong for nearly two months!  Friends and family keep encouraging me, and some ask me where I want this to take me.  I really don't have an answer.  The blog isn't work and the best part is that there aren't short and long term goals in place.  I do think it has it's rhythm, and that may change.  Or not.  Who knows?  For now, I am enjoying sharing stories and just rambling while sharing some fun recipes.  I think today I'll talk about fresh fish!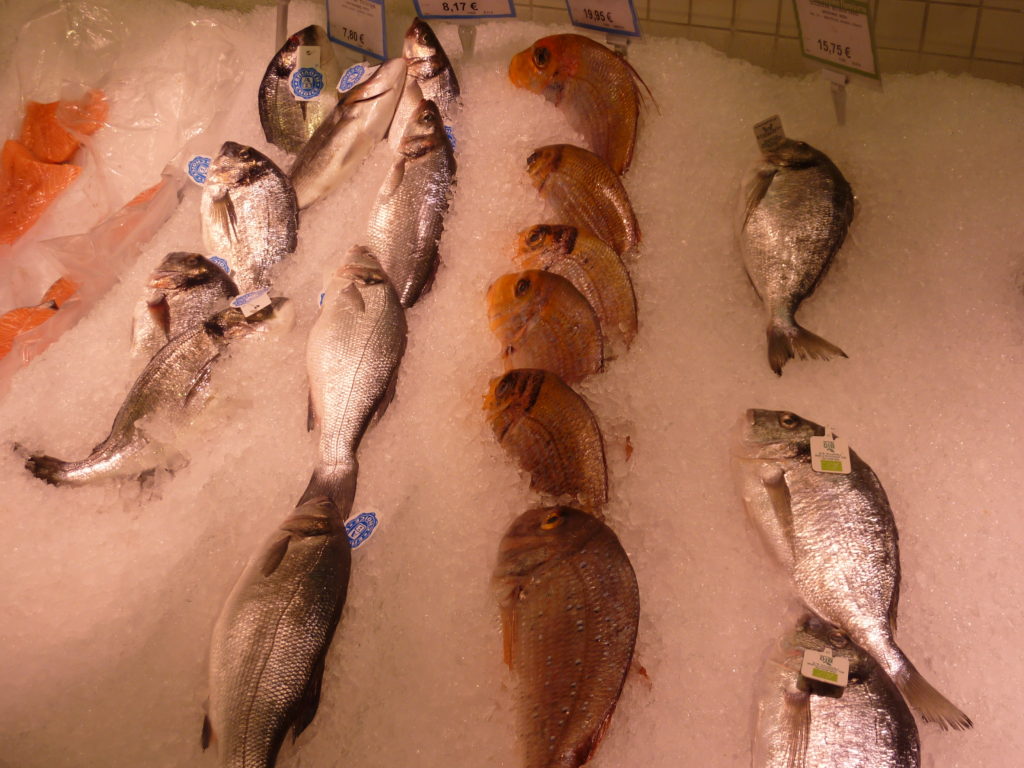 On an unrelated food note first: the PR person in me though is really disappointed with the crisis in the media and the political landscape at the moment.  With the inauguration just a week away, I'm noticing so many mistakes in how things are being handled to keep the public properly informed.  When I was in grad school, we were taught to think that PR is the communication process of establishing and maintaining mutually beneficial relationships between an organization and various segments of the public (including a key public, the media).  You simply don't bicker with the media!  And we also learned that the complex PR process carried a heavy load of social responsibility.
Later on, I saw how that definition would evolve, just like play-doh, it would change into whatever shape "professionals" chose to make of PR.  I would read that, really, PR is a communication process that inspires action… or that it is all about managing perception.  Yes, this is true to an extent, and these are tactics of PR, however it's much more of a "spin doctor" type of practice in my mind.  Communication is incredibly complex.  And the lack of it, like I am seeing these days, is very frustrating.
Once social media took over our world, I stopped actively practicing PR simply because I knew it would change the comm process entirely — and not necessarily for the better.  Not all is lost, though – my training and experience still help me think through things more deeply than most people and consider various angles.  Listening, absorbing and observing are still some of my favorite things to do 🙂
Moving on…
Are you a fish lover like me?  I am definitely not referring to the breaded fish sticks from the freezer, but the real deal.  Spoiled with fresh fish growing up, especially when we lived in the port city of Pireaus, I earned the name "psarou" from my family.  Ugh, that's another term I can't precisely translate… (fish lover? fish eater?).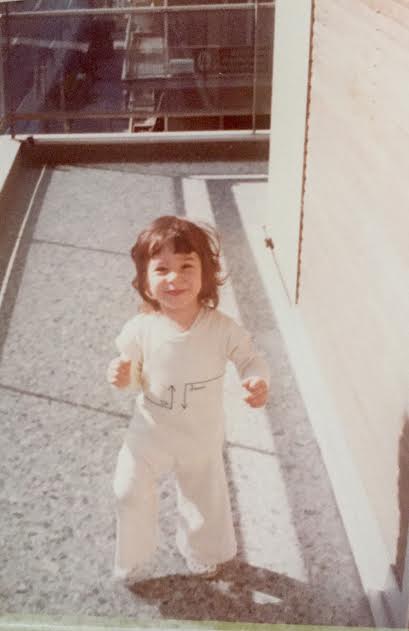 I vividly remember my dad coming home from his office for siesta time in the afternoon saying, "I saw these beautiful red mullets and thought we should have them for dinner."  Or, "look at these gorgeous gilt-head breams!"  OK – finding the translations for both red mullet (Barbounia) and gilt-head bream (tsipoura) really, really made me laugh.  Anyway, I think you get the idea.
We also ate a lot baby fish, like smelt, usually fried or baked.  It was delicious!  We would eat them whole… yes the entire fish head to tail!  The tail was the crunchy part and so yummy.  The bones are so tiny, it's much more fun to eat the whole fish than to sit there and pick at it.  On that note though, I really didn't eat salmon until I moved here.  Large fish, like tuna, salmon or bass were not common.  Swordfish on occasion, chopped and grilled on skewers was a typical Greek favorite.
The best part about fish is that it doesn't need much work.  The fresher it is, the less it needs.  And if it isn't fresh, simply don't eat it!  I'm going to share with you one of my favorite fish recipes that my grandparents made here in Florida, inspired by traditional Greek flavors: "Psari Plaki…"
MAD FISH BAKED IN TOMATO SAUCE  (PSARI PLAKI)
Prep time: 30 minutes  Cooking time (total): 45 minutes to an hour
Ingredients
The first thing to consider here is the fish itself.  This method can be done with a whole fish, like snapper, which makes a beautiful presentation.  For practical purposes, fillets that have been cleaned work very well.  I choose halibut, sea bass, corniva, or haddock for this recipe.  You can experiment with other white fish also.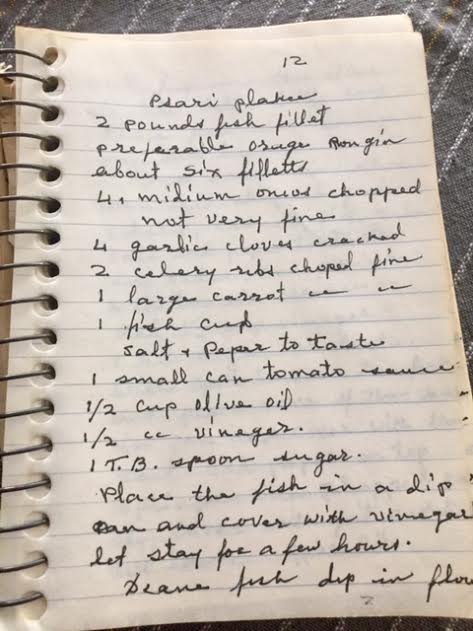 4 fillets of fish
3 medium onions, finely chopped
4 garlic cloves, smashed
2 stalks of celery, finely chopped
1 carrot, finely chopped
Half a bunch of parsley (fresh), chopped
1 can (28oz) of petite diced tomatoes
2 medium fresh tomatoes, finely diced
1 tbsp sugar
1/3 cup red wine (optional)
1/2 cup vinegar
1/2 cup olive oil
1/3 cup flour (for dredging)
Salt and pepper to taste
Directions
Pat dry the fish fillets and season well with salt and pepper.  Dredge in flour and lay on a platter.  In a non-stick skillet, heat olive oil and fry the fillets on each side just enough so that they are lightly golden.  Remove and set on a clean plate.
Preheat the oven 350F
In the same skillet, add a little olive oil if needed and make the sauce:  on medium high heat the oil and saute the onions for 2-3 mins.  Add in the celery, carrots and garlic and continue cooking for a few minutes.  Lower the heat to medium and add the tomatoes (can and fresh), sugar, vinegar and wine (if using).  Sprinkle enough salt and pepper to taste.  Cook the sauce for about 10-12 mins.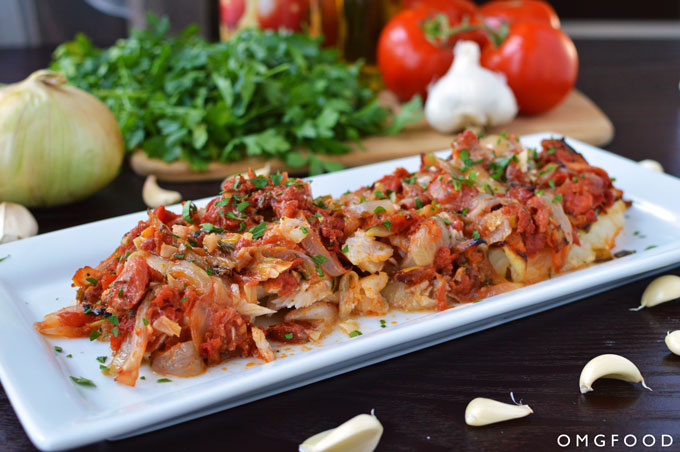 In a baking pan, drizzle some olive oil and layer half of the sauce.  Then add the fillets on top the sauce side by side touching each other slightly.  Evenly spread the rest of the sauce on top.  Sprinkle with parsley and add some cracked pepper.  Cover with aluminum foil and bake for about 25 minutes.
Carefully remove the foil as steam will come out.  Let the fish cool for a few minutes before service.  A popular side dish is rice pilaf or boiled potatoes.
Enjoy!