It feels nice to take a small break and write for a bit.  With less than a month away from April 17th, tax season is reaching its peak for us now.  More clients, more work, more returns to wrap up and get out the door.  So thankful for our solid team, but I think we are all feeling the pressure these days.
This past week has been a crazy one for me.  I went up to Boston for a few days for work while Anna was her part of spring break with her dad.  It was difficult to take off and go while she was competing in her very first Junior Olympics.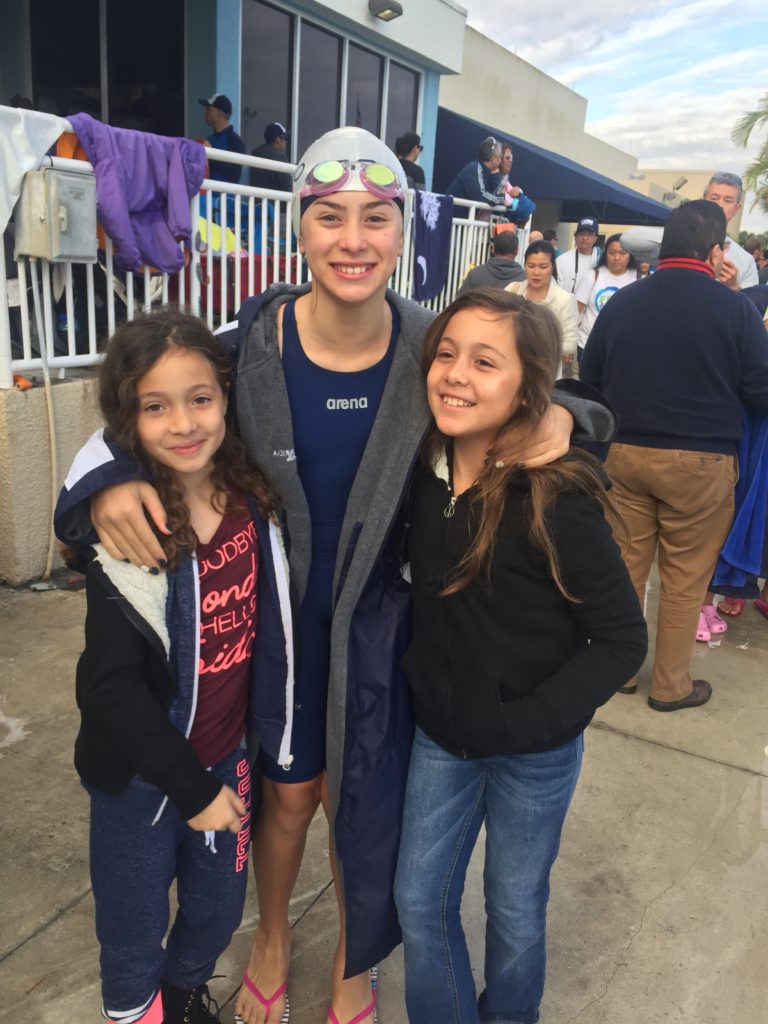 She did so well and dropped time in all her events, while her swim team as a whole came first in South Florida.  I did talk to her after each one of her events, and I was thankful that my good friend Sarah and her daughters surprised Anna on one of the days.
Boston was insane this past weekend with the usual St. Patrick's Day celebrations.  Given our office/condo is right in the heart of downtown, the noise is awful from the area bars.  But, since Michael and I were working late every night anyway, the noise and music wasn't as distracting as I thought it would.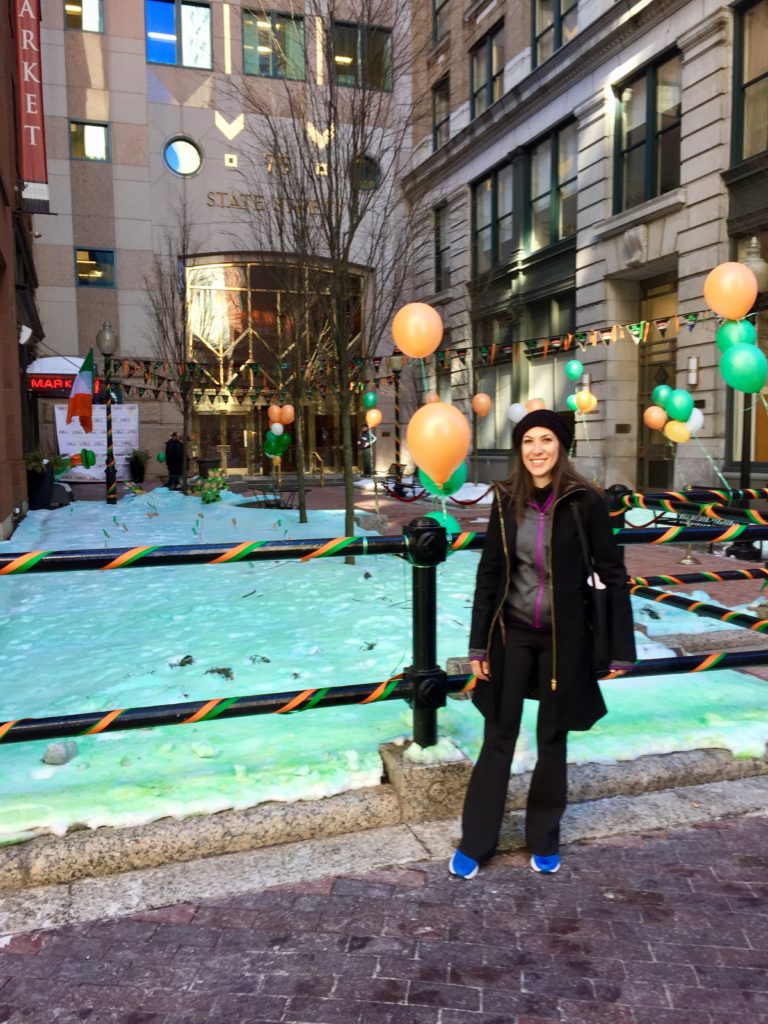 I had forgotten how seriously Boston takes this holiday… aside from funky costumes and hats, I even saw green snow in front of one of the bars.  By Sunday, the celebrations had finally died down.
On my way back to FL, I stopped by DC to visit our new office in Georgetown.  Located right on the towpath it's not only a convenient location, but I was very happy meeting the staff there and working out of the co-sharing space for the day.  I met with a good friend of ours for lunch and then I mostly enjoyed unfolding at the Watergate for the evening.  The hotel exceeded my expectations, the view was awesome and the service was spot on.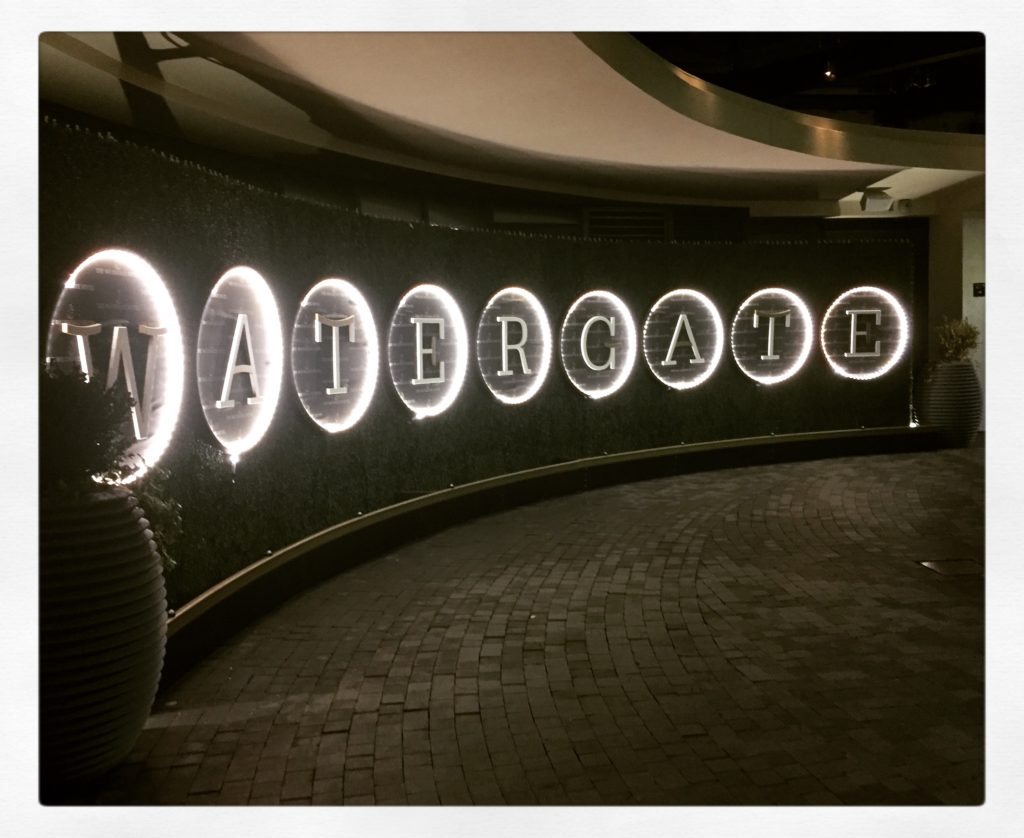 Staying there for the night was such a special treat, and I especially enjoyed my time at The Next Whiskey Bar, located right at the lobby.  The time just flew by that night.  My flight was super early the next morning and heading back to Florida was  tough.
This weekend, Anna, my mom and I are visiting George and Jim in their Denver home.  While I have to work everyday, it's nice to take timed breaks to enjoy hiking and trips to downtown.  I especially enjoyed yesterday's hike in Cherry Creek by the highland canal and the three ponds.  It was only about 2 mile hike, but the vistas of the front range were breathtaking.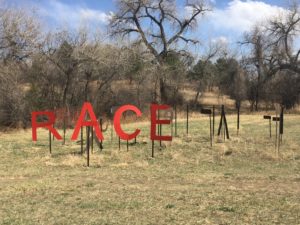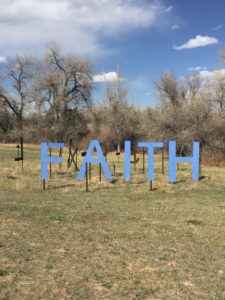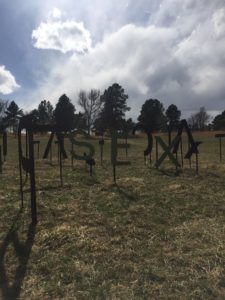 One of my favorite parts of the hike was when we walked around one of the ponds… it was so peaceful and reminded me how much I miss sketching.  I have some really beautiful images in my mind now.  And it was really inspiring when we came across a very interesting piece of outdoor art in the middle of a meadow.  An artist apparently was interested in making sharp contrasts in meaning with scrambling and unscrambling letters.  Named "The Beauty of Perspective," when you first encounter the art piece it's a group of letters that make no sense… if you're curious… you start walking into a circle and powerful words are formed.  It really caught my attention.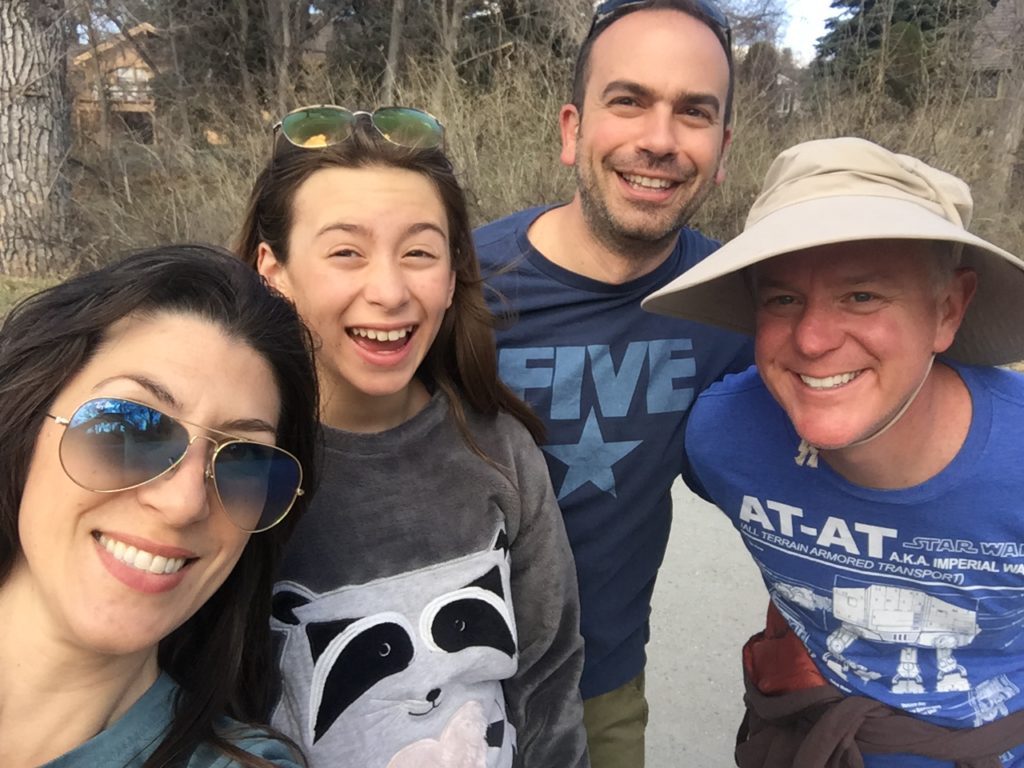 And so it was so sweet because George and Jim grilled last night and we just enjoyed each other's company.  Tomorrow I've been tasked to make dinner though… one of our childhood favorite dishes which reminds more of a beef ragu dish with handmade pasta.  I'm really looking forward to that and will share the recipe when I have some more time.
TGIF!