And I'm back!  It has been a busy several weeks at the mad cafe.  Tax season is wrapping up and Anna is off for her summer vacation, after successfully finishing up 4th grade.  She's earned more junior Olympic times at swimming, and is now a safety patrol!  Anna loves rules and order.  She also made it on the news crew for next year.  Most of all, she's happy and learning to think for herself.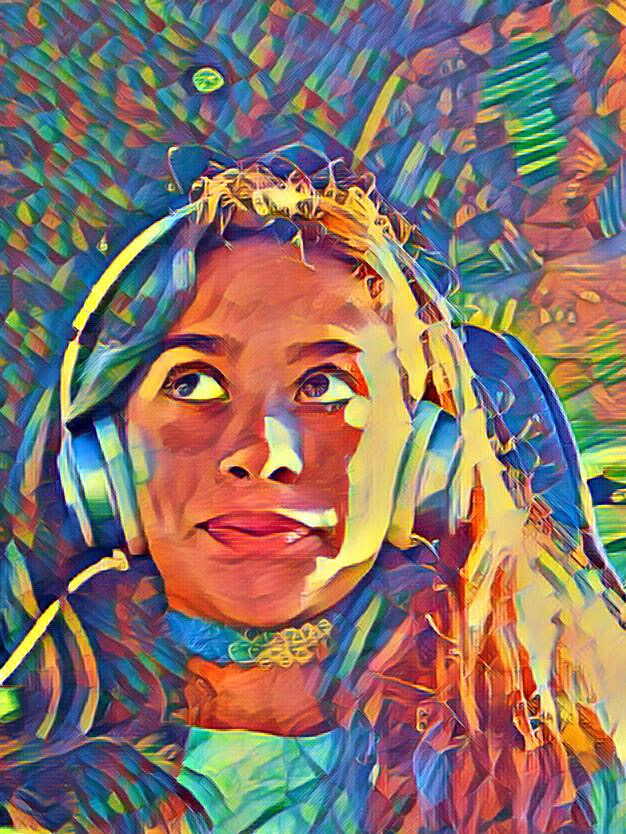 My mom is leaving for her three month trip to Greece this week… with two 70lb suitcases!  She's packed not only gifts for everyone, but also the weird comforts of American products, including Krispy Kreme cake mix.  I didn't know those existed!  I'm glad she'll be going and spending some time out there with our family and friends.
That leaves us here working on tax returns, invoicing, and a big renovation project in one of the units.  It's fun to watch the unit come together slowly.  I love how creative we can be with a tiny space of barely 400 sq feet.  But, I'll admit it's also exhausting and a challenge to stay focused on it 24/7, when there are other things to do.  And I know myself by now.  After every long day, I need some precious time on my own to just think.
Lately, I've been thinking about the summers when we would travel from Athens to visit my grandmother here for two months.  She was so cute, she used to welcome us with her famous potato leek soup.  It tasted so different from the soups in Greece.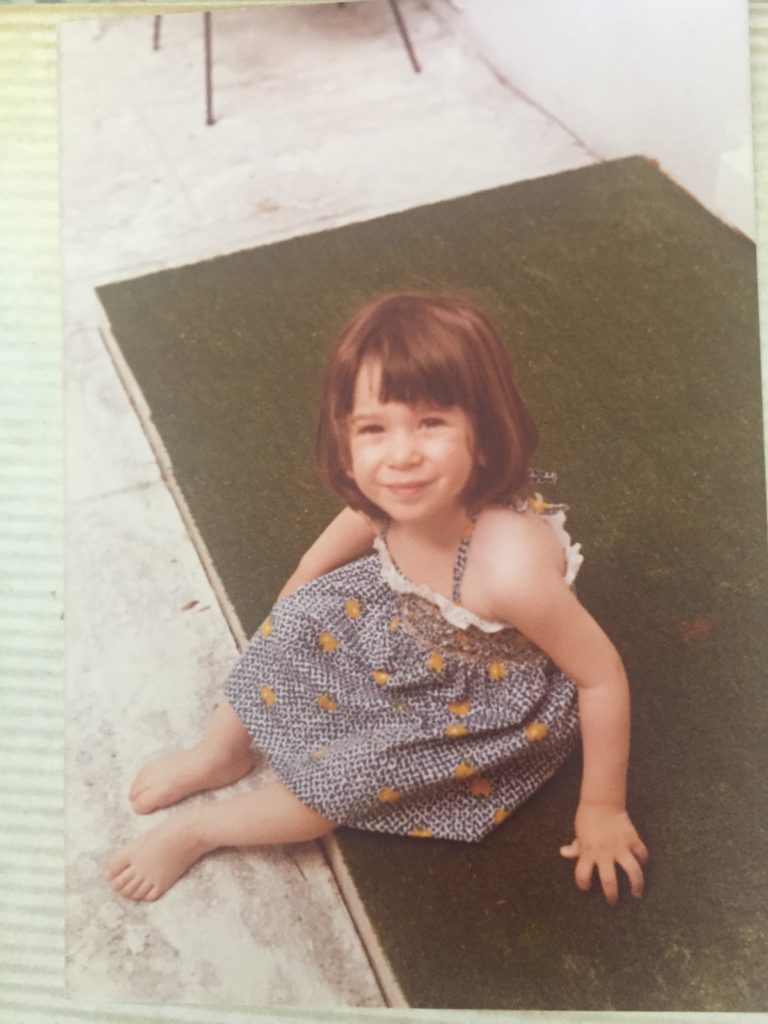 I grew to really enjoy it.  Once I would finish my bowl, she'd tell me to go to the bedroom where I'd find some thoughtful gifts from her.  They were few and very thoughtful, which I loved.  Our summer routine in Palm Beach included summer camp, following my mom around from mall to mall to shop (yuck!), indulging in TV shows that we didn't have in Greece, writing letters home and waiting for the mail every afternoon, and volunteering at the local Red Cross in West Palm Beach.
Volunteering was a lot of fun for me.  My brother and I were assigned in Disaster Services at the Red Cross, but worked in different offices.  Somehow, I ended up helping the Director of Disaster Services, Lucy, and still remember all her good business advice.  She commanded respect – I listened actively and watched her as she handled so much work and remember her office was full of papers everywhere.  I would try and organize it for her.  She really took a liking to me and when she was out of town for a training seminar on a Monday, she assigned me to be Director for a Day.  I was 13!  It was so much fun.  No such opportunities in Greece.
The best advice Lucy gave me was that I should refuse to do brainless work, because I'm capable of always doing more.  Some of the volunteers were stuck stuffing envelopes and stapling papers for hours.  I didn't mind doing whatever needed to get done, but Lucy always took me away from that and had me either calling people to schedule meetings, which really helped me practice my English, or she would take me on the road with her to disaster sites.  I'll never forget how kind she was to me!
Other than that, our times in Palm Beach during the summer were kind of boring.  My dad would stay in Athens to work and join us in August, when the courts are closed for summer vacation.  And I missed him so much!  In Palm Beach, it was hot and humid outside, with not much to do outdoors, except going to the beach.  But, that had to wait until my dad came to visit, because my mom did not enjoy the beach at all.  At least when he came, we went to the beach every morning and it was a lot of fun!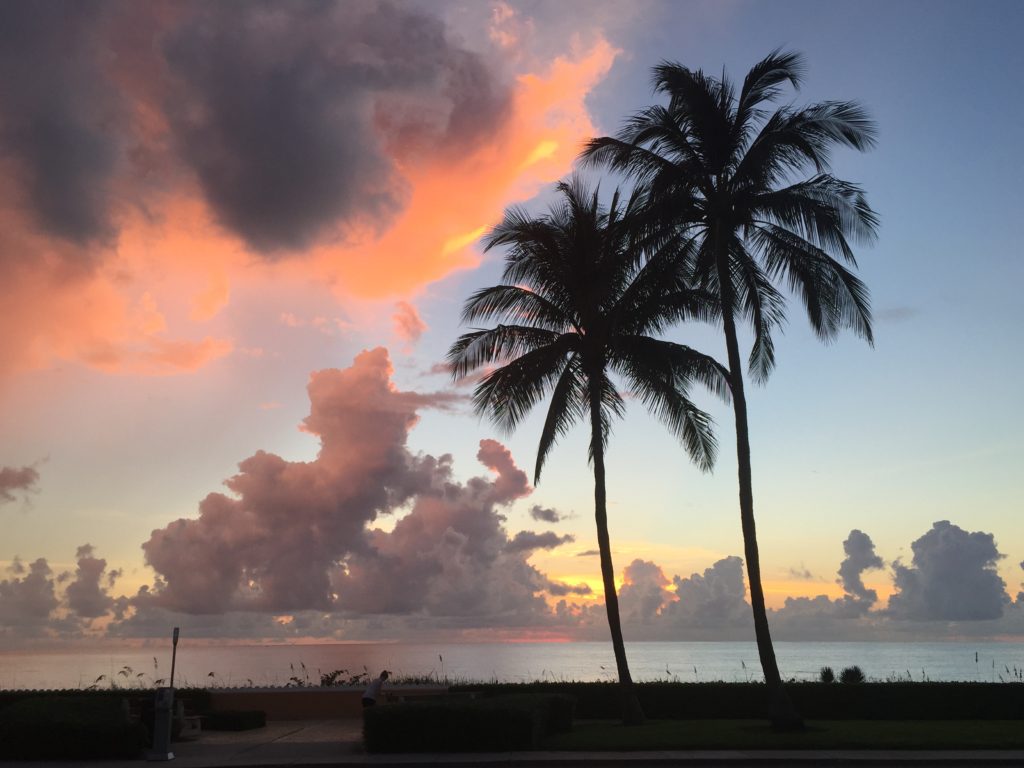 So, we had no choice but to follow my mom around for the months of June and July… and I hate, hate, hate shopping.  And my mom's favorite hobby is to bargain shop!  We would follow her for hours going from store to store where she could shop for clothes and whatever else for Greece.  I would so much want to stay home alone and write letters to my friends, but she wouldn't let me.  The only productive thing I learned from all that is to quickly figure out the 75% off of this, or 90% off of that, which I suppose is generally helpful.
I did enjoy the evenings at our house though.  My mom would retreat to her room to go through all her shopping bargains, my brother was either reading airline timetables or financial news, and I had no interest in any of that so I'd walk into the living room where my grandmother quietly sat.  She would either read the newspaper or just sit and think intently.  I can still picture her sitting in the flamingo pink armchair with her hand on her face.  While she would appear lost in deep thought, her gorgeous green eyes were alert and usually fixated on a particular point in the room as she quietly examined things.
Without wanting to disturb her, and filled with endless curiosity, I would slowly walk into the room to see if she'd let me join her.  She'd break away from her thoughts and smile and invite me to sit with her.  Then she'd quickly let me in her thoughts and we would talk for hours… about anything, including life, love, marriage, ambitions, family.
Since we live in the same house now, I can't help but think of these thoughts now that summer is here.  I am typing this post in the same room, where my grandmother and I would have these deep conversations and laugh for hours.  It is surreal at times.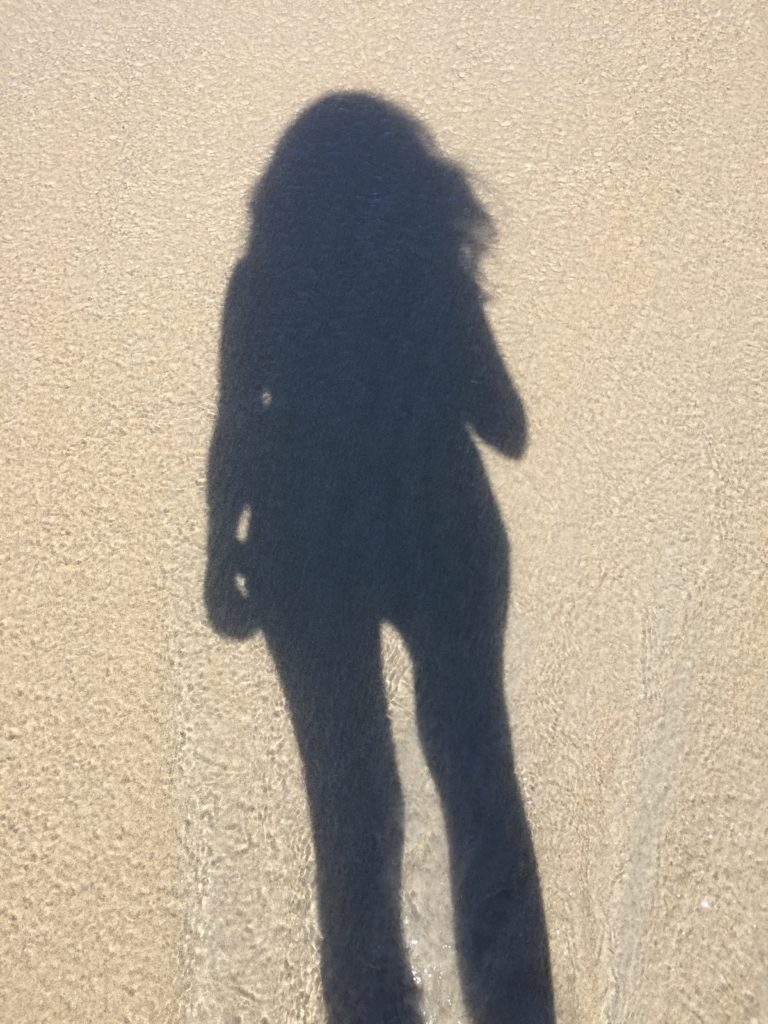 I loved it when she kept saying I remind her of herself.  And that when I say something I should mean it.  Or, that if I set my mind to do something I need to figure it out and get it done without complaining.  And that I should be proud to be a woman and not let anyone put me down.
And much more.
The room looks very different now, but her light still shines through at times, especially in the evenings…
MAD POTATO LEEK SOUP
I've made changes to my grandmother's original recipe to make it a bit lighter.  It's still a great recipe to welcome visitors in town and bring them together around the table.
Prep time: 30 minutes (soaking leeks included) Cooking time: 45 minutes  Yields: about 6 servings
Ingredients
2 stick of butter
2 leeks, thinly sliced up to where the green part starts (discard the upper leaves, or rinse and keep for stock)
6 cups of vegetable broth
1 tablespoon cornstarch
5-6 preferably Yukon Gold potatoes, peeled and diced into small cubes
1 cup heavy cream
1 cup of whole milk
1/2 cup of feta cheese, crumbled
s/p to taste
Directions
First, you have to make sure the leeks are clean from dirt and sand.  Once you've sliced them, add into a bowl with warm water and let soak for 10 minutes.  Repeat 2-3 times until no more dirt is in the bottom of the bowl.
In a large stock pot over medium heat, melt the butter.  Stir in the leeks and cook until they sweat and feel tender, about 12-15 minutes.  It's important to stir frequently to ensure the leeks are evenly cooked. Add the potatoes and coat with the butter.  Lower the heat to medium low.  Season with salt and pepper to taste.
Add the cornstarch into the veggie broth in a separate bowl and stir well.  Slowly pour broth into pot with the leeks and potatoes.  Set to medium heat and gradually bring to a boil. Adjust the seasoning.  Once the mixture boils, add the cream and the milk and stir well.  Turn heat to simmer for about 30-40 minutes until the potatoes are tender to the touch.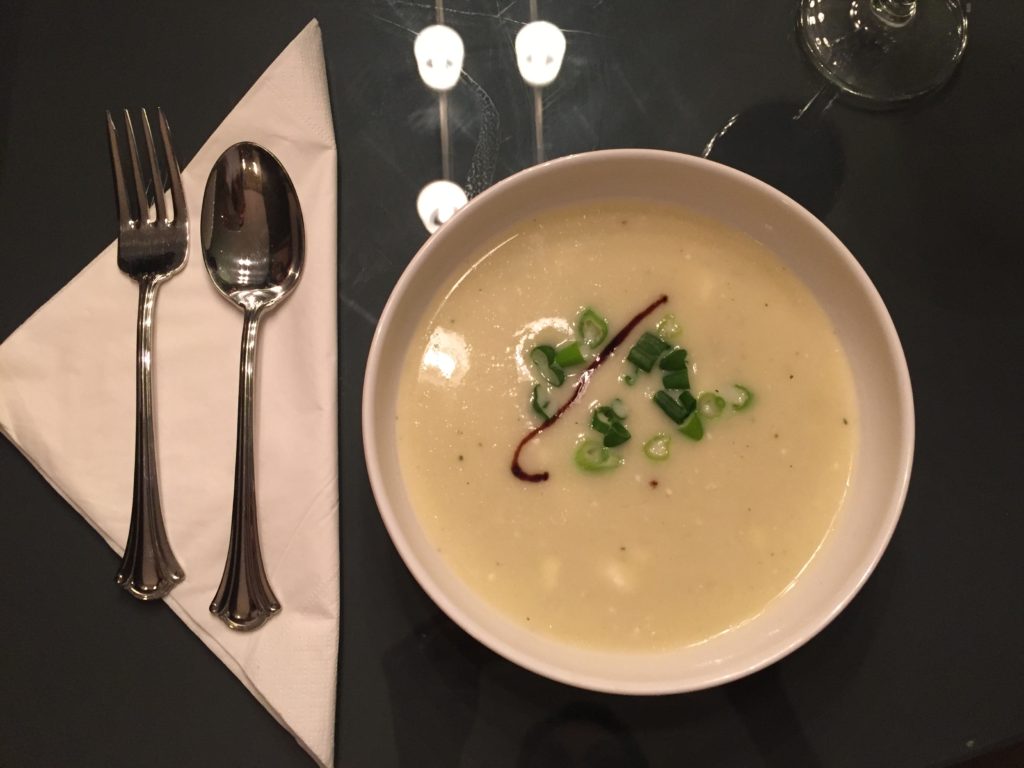 If you have an immersion blender, here's your opportunity to use it.  BE CAREFUL and learn how to use it first to avoid splatter and getting burned.  If you know how to use it: turn off the heat and blend the mixture right in the stock pot until velvety and smooth.  Add the crumbled feta at the end and stir well until it's melted.  You can garnish with sprigs of thyme or chives.
Serve warm!