First, thank you so much to those of you who have reached out to comment on the blog, or on social media!  Your encouragement and constructive feedback helps shape the mad cafe blog.  Hopefully, these stories and recipes are interesting to you and your families.  Since it's Throwback Thursday, I'd like to share a story from my family's history that always fascinates me.  It's a love story, and those can be long, so I'll try to keep it short for the purposes of this blog.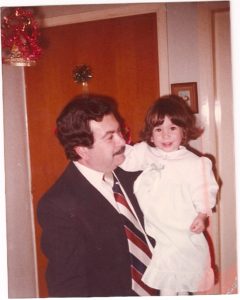 When I was little, I would beg my dad to share stories with me at bedtime.  I didn't really enjoy boring lullabies at night.  In order to go to sleep, I would bargain with my dad for inspirational stories that would keep me fascinated and wanting to know more.  So, my father, a writer at heart and attorney by profession, happily indulged.  He would mix topics up a bit to keep my interest, and share stories about his family, focusing on their struggles, the war and times of famine, his own experience in the army, and many others.
I really cannot vouch for this story's total accuracy, but I find that there is a special beauty in sharing a memory the way it was passed on as it was remembered.  This story was first told to me by my father when I was about 8 or 9.
My grandparents, Giorgios and Maria met in the most random way in the mid-1920's in Greece.  Giorgios was originally from Ayvalik, from the village of Freneli in Asia Minor (today's Havran area in Turkey).  He was among the hundreds of thousands of Greeks living in Asia Minor right before the slaughter of 1922.  Born in 1897, and the oldest of five, he had joined the Greek navy around age 15 or so.
As the tensions in Asia Minor increased, the Greeks living there did not feel they were in harm's way, and had no idea what was coming.  You can read so many books on the Great Fire of Smyrna in 1922, and I highly recommend Paradise Lost.  But, that's another, and very painful story…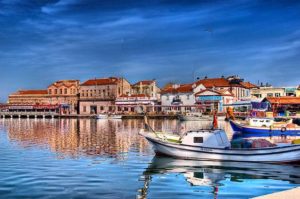 As the Greeks were trying to flee from the ports of Asia Minor, chaos ensued.  Apparently, since my grandfather was serving in the navy, he was allowed to take two of his family members with him to Greece.  They were a total of seven in his family, including his parents.  He could only take two…  An impossible choice.  In the end, as it was told to me, Giorgios brought with him his brother John, who was the next youngest, and their only sister, Sophia.  Tragically, little Sophia was lost at the port as they were trying to flee… never to be seen again.  Giorgios never saw his other siblings, his parents or his village again after that day.  We assume they were slaughtered and that their house was destroyed.
With the population exchange between Greece and Turkey, Giorgios and his brother settled in Perama at the outskirts of Pireaus port.  Not treated equally in many ways,  the Asia Minor refugees (Mikrasiates) were labeled and called horrible names by the indigenous Greeks, including "tourkosporoi" (of turkish seed), creating further conflict…
I know that my grandfather became a customs officer in Pireaus, and in little time he did quite well.  That was one of the traits of the Mikrasiates; they were educated, generally came from wealthy homes, were very resilient and efficient, and had excellent manners.  With a good job in place, Giorgios was now ready to get married.
According to my father, Giorgios was seriously courting this young lady from a wealthy family in the area.  He would call on her, as they did in those days, in the afternoons and while he would wait for her to come into the room, Giorgios would chat with the seamstress, Maria.  Maria came from a poor family and learned the skill to support herself and her six siblings.  At this house she was there everyday in order to tailor the lady's endless dresses.
The short of it is… with each daily interaction, however brief, Giorgios knew that they were meant to be.  Out of their control, he and Maria fell in love.  Giorgios broke off his engagement and married Maria right away.  From what I hear, they were a very connected couple, genuinely happily married and in love until her death in 1964.  They had two children; my father, Anthony (named after Giorgio's father), and Sophia (named after his lost sister).  Anna's middle name is Sophia as I continue her memory in my own family.
Hopefully you enjoyed this Throwback Thursday story, and with it I would like to share with you a favorite recipe from those times that I think you will enjoy.  Lentil soup is a favorite dish in my family.  Humble and tasty, it makes for a great, healthy choice.  It's also the type of dish that tastes better the next day.
MAD LENTIL SOUP
Prep time: 15-20 minutes  –  Cook time: approx. 45 minutes
Ingredients
1 lb. brown lentils, rinsed well with cold water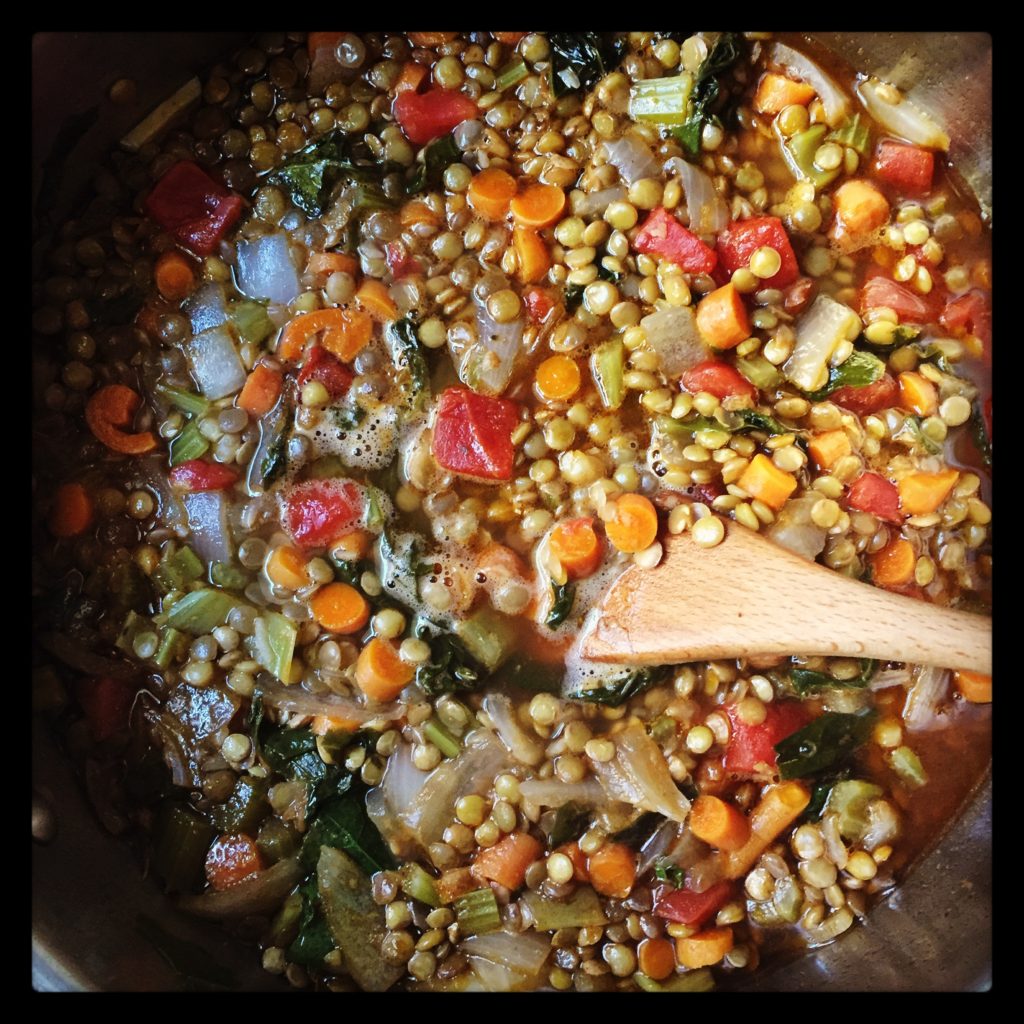 2 medium very ripe fresh tomatoes, chopped (you can use 1 can of diced)
2 tbsp olive oil
3 cloves of garlic, minced
1 medium onion, chopped
2 medium carrots, peeled and chopped
2 stalks of organic celery, chopped
(Optional: you can chop up a potato, too, or a parsnip, or toss in some kale, or even fennel, it will taste great!)
2 tbsp red wine vinegar
2 bay leaves
1 1/2 cubes of vegetable stock
6 cups of water
Crumbled feta (optional)
Salt and pepper to taste
Directions
The time consuming part here is the chopping!  I chop everything by hand, but you can use a food chopper to get the job done.  Make sure the lentils are well rinsed in a colander.  Non-rinsed lentils will not be happy and will show it to you later in the form of gas!
In a medium stock pot, heat the olive oil over medium high.  Sweat the onions for about 2-3 minutes.  Add the lentils until they are well coated with the olive oil.  Stir in the garlic, carrots and celery (and other veggies you are using), and cook for about 3-5 minutes until the mixture is fragrant.  Add the tomato, salt and pepper, and pour in the water slowly into the pot.  Toss in the bay leaves and the vegetable stock cubes.  Bring to a boil and lower to medium, keeping the pot half covered.
The soup is ready when the lentils have softened up completely.  Some people like their lentils al dente, so this is really a preference.  Turn off the heat and pour in the vinegar and stir well.  Serve warm in a bowl and add the crumbled feta (if using).
Note: if the soup seems like it needs more liquid, add water to reach desired consistency.  If the soup is too watery, you can do this:  extract some of the liquid from the pot in a bowl and mix in 1 tbsp of corn starch until smooth.  Add into the pot and stir over medium heat – that should help thicken it up!
Happy Throwback Thursday!