Wham!  Tax season reality is certainly setting in quickly.  It's amazing what two days can do in terms of workload.  We're already busy with incoming clients now that e-filing has officially begun.  The best part is that the new clients coming in are overall the right ones for our business, making it that much more rewarding to see.
I'm tweaking our marketing efforts just a bit, and it seems we're in really good shape to take on the season!  We're really excited for the new interns that will be helping us this year.  And I can't wait for my new computer to come in, finally, which will be faster that this laptop.
I also heard from my good friend Zoe out in San Francisco… her mom snail mailed some our old photos and I hadn't seen them in so long.  We are both laughing so much.  Since we didn't have them when I wrote the original post with Zoe and our culinary adventures with empanadas… we're sharing a classic one here.  I don't want these to be misplaced again!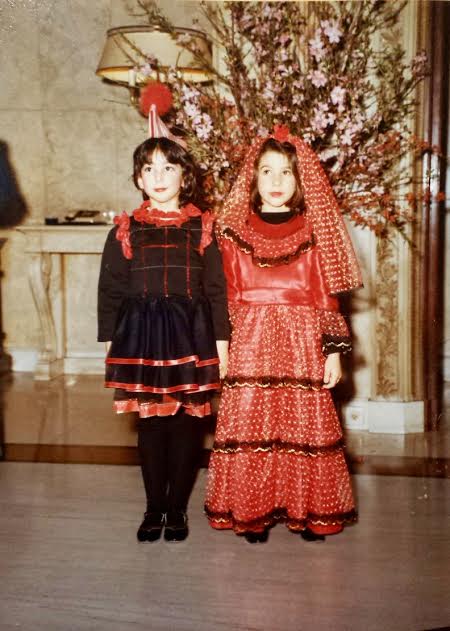 This time of year challenges me not only to discipline myself making meals for one or the two of us (when Anna is home), but also to find the time to cook food in a a healthy and tasty way.  One of the mad cafe's favorite meals is chicken parmesan.
I'm sure this is a classic for many families, whether they enjoy this dish in a restaurant or at home.  Since this is heavy on sauce and cheese, I try to make it a little bit lighter.
MAD CHICKEN PARMESAN
Prep time: 20 minutes  Cooking time:  45 minutes  Yields:  4-6 servings
Ingredients
4 chicken breasts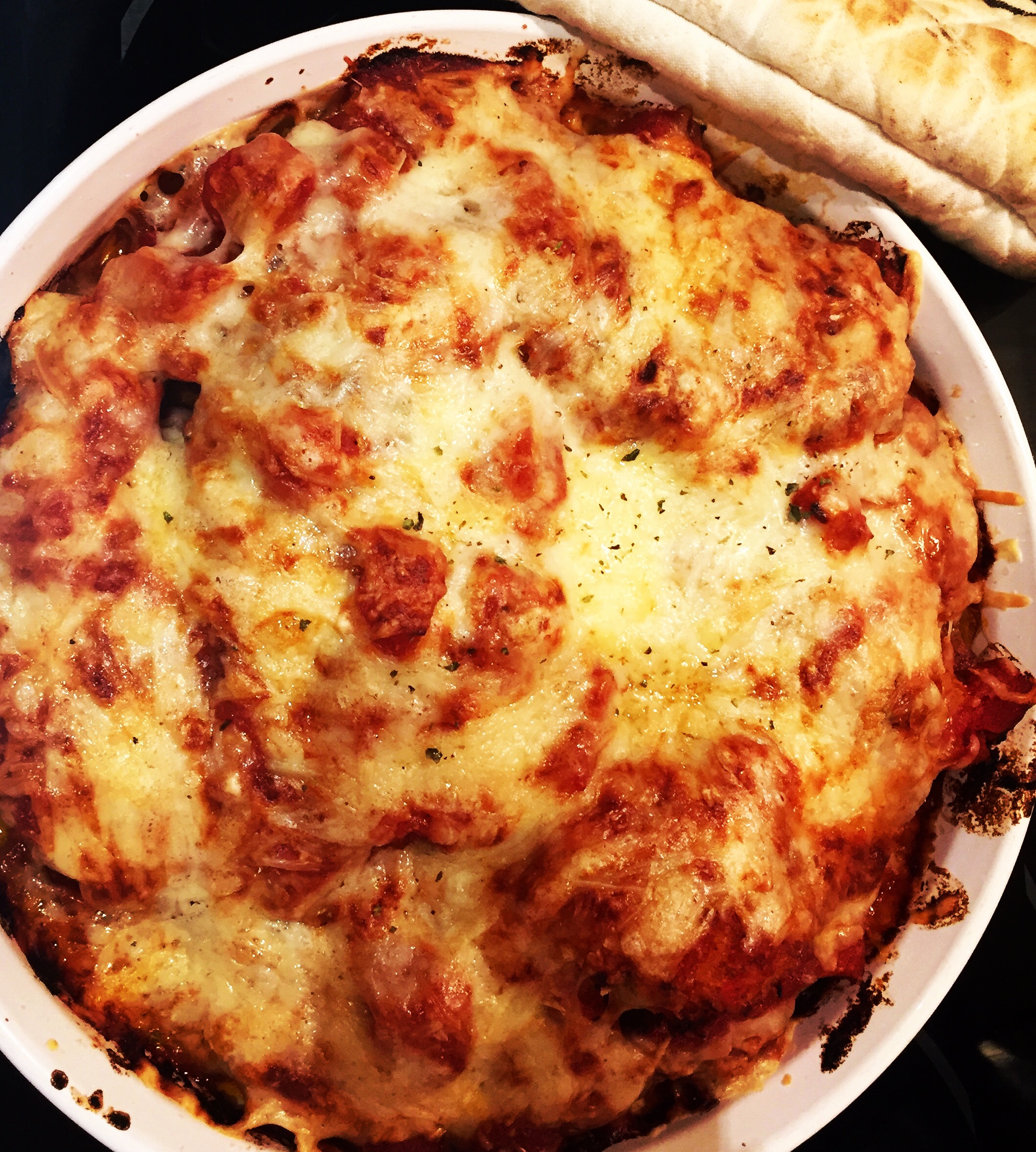 1 jar of spicy marinara (make your own, or your favorite brand)
3-4 tbsp olive oil
2 cloves of garlic, minced
1 cup panko bread crumbs
1/2 cup hemp seeds
4 oz fresh parsley, chopped
1/2 cup whole wheat flour
1 tsp cayenne pepper
2 eggs, beaten in a bowl
2/3 cup shredded mozarella, part-skim
1/2 cup shredded Parmegiano cheese
Salt and Pepper
1 box of pasta, we prefer penne or ditalini – you can opt for whole grain… (to me it tastes like cardboard, so I go for the real thing!)
Directions
Preheat the oven 350F
Mix the whole wheat flour with salt, pepper and cayenne pepper in a bowl.  Also, mix the panko and hemp seeds in another bowl.
Wash the chicken breasts, dry with paper towels and lay flat on a glass or non-porous cutting board.  With a sharp knife, carefully cut the breasts horizontally – in half.  Dredge each breast in the flour mixture.  Next, dip into the beaten egg, and then coat well with the panko and hemp seeds.  Repeat the process for each chicken breast and set on a platter.
In a skillet heat the olive oil and cook the breasts just enough to turn lightly brown on each side.  Remove and set aside on paper towels.
Meanwhile, make the pasta.  Opt for al dente about 5-7 minutes of boiling in a pot with 1tbsp of olive oil and salt.  Drain.  Mix the pasta with the minced garlic and half of the spicy marinara and layer evenly in an oven safe dish.
Lay the chicken breasts on top of the pasta layer.  Add the rest of the sauce to cover the chicken.  You don't have to drench it in sauce, just enough to cover it somewhat.  Sprinkle the parsley, mozzarella and parmesan cheese on top.
Cover with aluminum foil and bake for about 45minutes.  Remove the cover and set to broil until cheese is brown and sauce is bubbling – about 3-4 minutes.
Serve immediately!