A very fond memory I have of my father this time of year is watching him shell chestnuts at the table.  Roasted chestnuts (or, kastana) are an old time favorite street food in Greece, and my father grew up with it.  Growing up in Athens, you would find roasted corn and sesame bread (koulouria) on the streets, but rarely chestnuts by the time my brother and I were older.
So, occasionally, around the holidays, my dad would come home from his office and show off a paper bag of chestnuts.  He would proudly announce it to my mom, and we all knew that meant he was taking over the kitchen.  My father had his own, specific way of cooking chestnuts.  I specifically remember that he would boil them.  I also remember asking him why he would not just roast them, like the street vendors did.  Since I don't recall his response, it probably means there wasn't one.  I was intrigued though, and very curiously followed the cooking process.
My favorite part was sitting at the kitchen table with my dad waiting for the chestnuts to finish boiling, and then watching him patiently clean them when they were ready.  To my 10-year old brain, what he was doing seemed like such a messy ordeal, trying to hold the chestnuts as they clearly burned his fingers while cleaning off the skin.  Was it worth the torture?  It felt as if it took forever just to enjoy one chestnut!  Apparently, it was.
Even though I didn't like chestnuts at the time, some of our best conversations were at that table.  I would keep my dad company and listen to his thoughts or whatever story he was up for sharing with me.  My dad and I didn't just talk to talk.  When we were both up for it we could really connect and discuss many topics.
A published poet himself, he introduced me to poetry.  When I felt discouraged in school for misinterpreting a poem that we read in class, he would tell me that there is never a wrong or right way to interpret a poem, because it comes from the heart.  That each person is different, and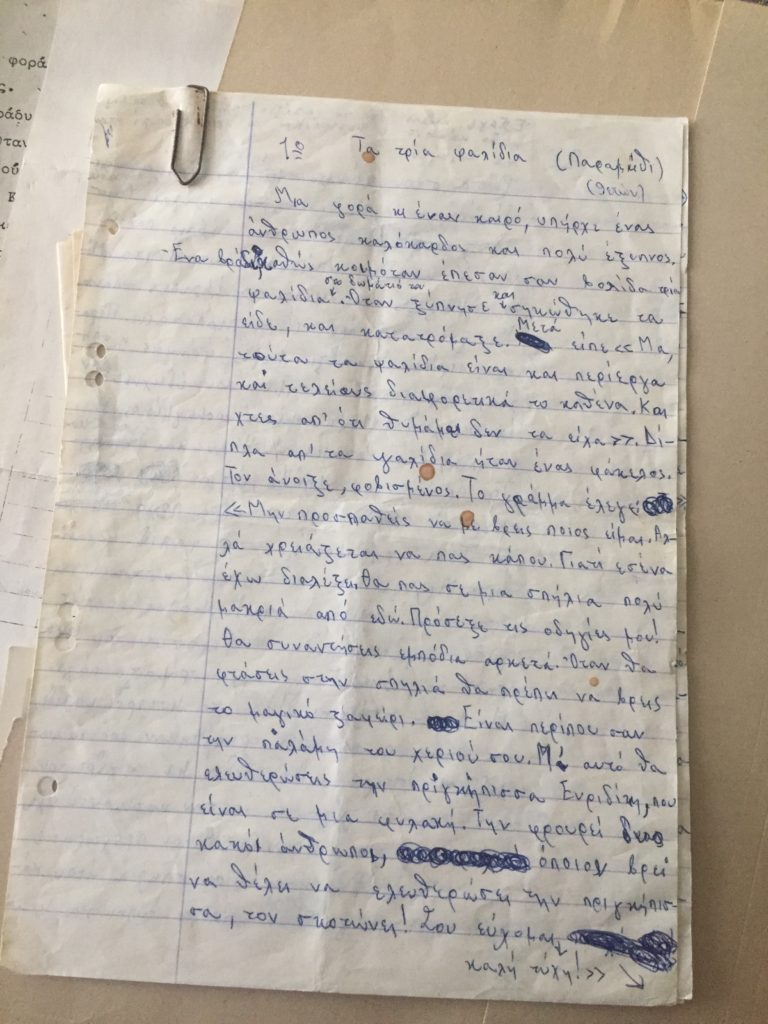 ideally should connect with a poem differently… and that if everyone had the same exact reaction to a poem, then it would be boring.  And who wants to be boring in life?  Then we would both laugh and I felt better right away.
This was one example of what we would discuss as he would clean those pesky, time consuming chestnuts.  My dad would munch on them as they were ready to be eaten, and I remember how happy it would make him.  You could have offered him caviar and champagne and he would still choose the humble treat without hesitation.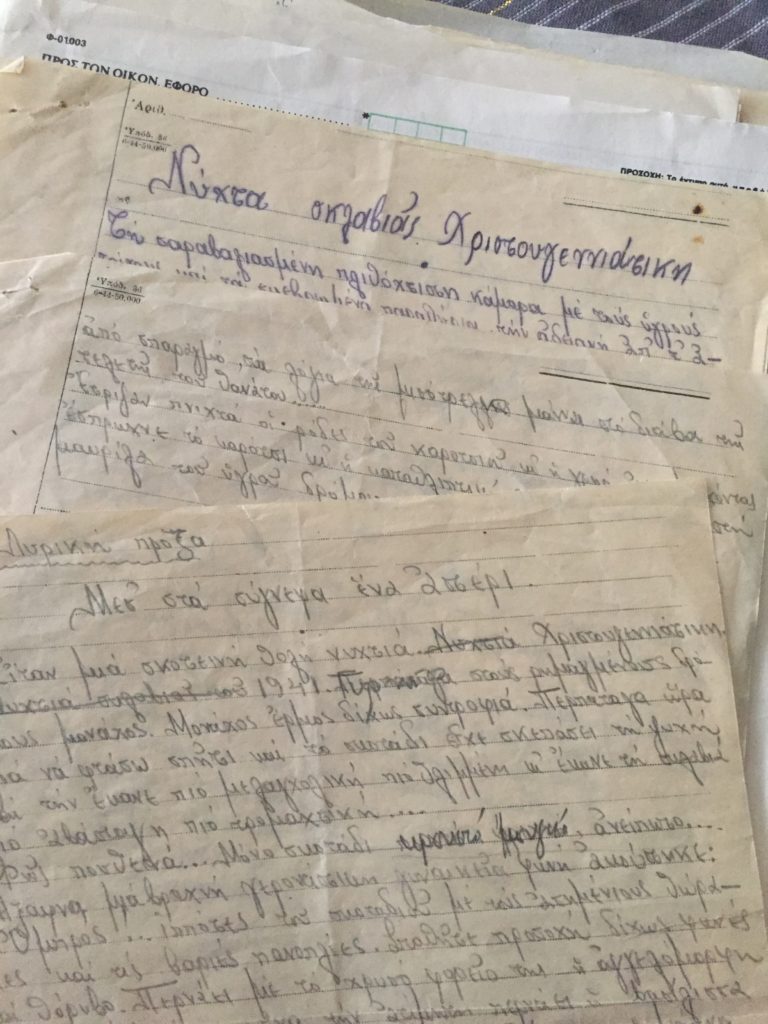 More than that, however, eating chestnuts this time of year reminded my dad of how much he had been through as a young boy — it reminded him of the traumatic time of when food was scarce, when families and friends had to come together to barely survive, when the smell of death was common and filled the streets of Pireaus in 1941… and when having an ounce of olive oil was considered a tremendous luxury.  That will be another post for another day…
For now, I want to share with you this humble, and by the way super healthy, recipe to make chestnuts with your family.  Cleaning them is a pain, and you can't do much to get around that, so embrace it as a time to bond with those who mean the most to you.
MAD BOILED CHESTNUTS
Cook time: about 40 minutes.   Cleaning time: it depends – it requires patience and motivation!
Ingredients
1 lb of chestnuts and cold water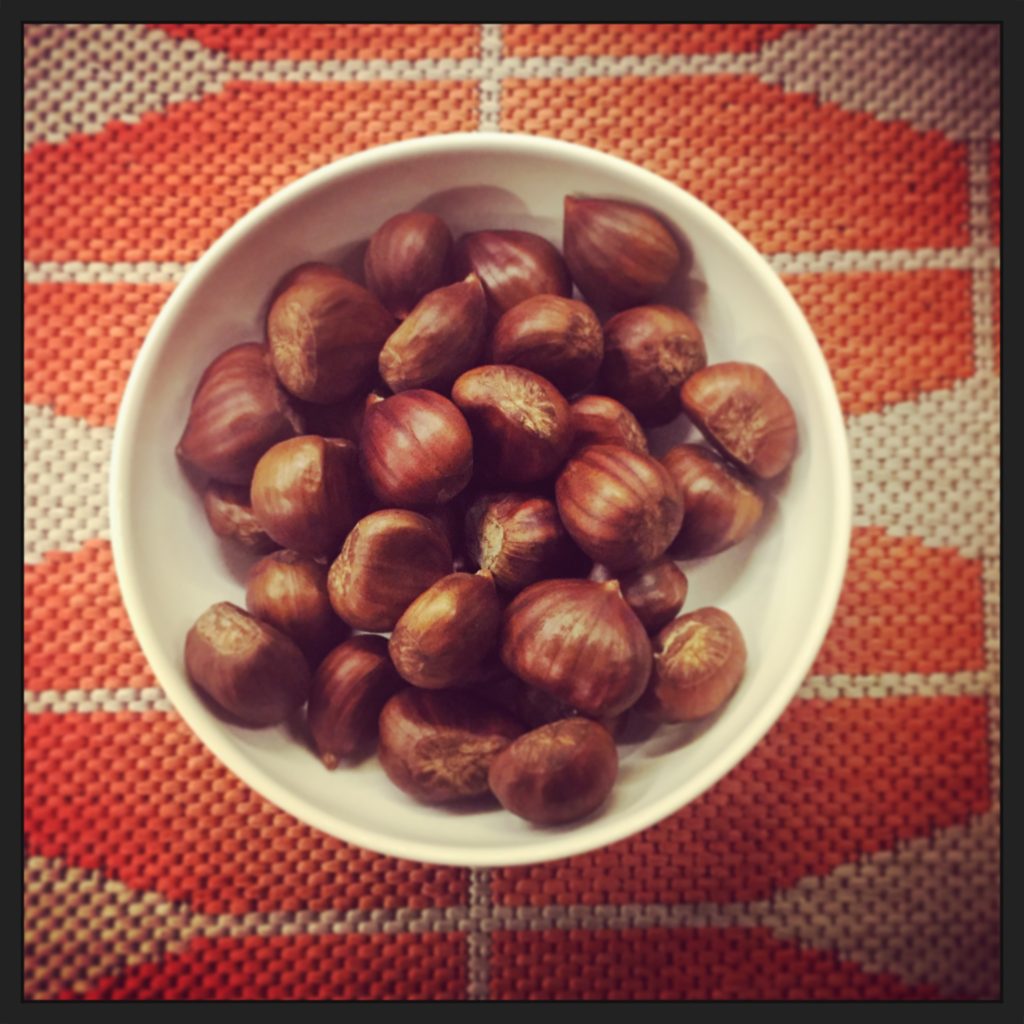 Directions
In a stockpot with cold water add the chestnuts and cover.
Boil over medium high heat for about 40 minutes, or until the shell is cooked.  You can test it with a fork.  It should feel soft like piercing a mashed potato.  Remove from the heat, and let the chestnuts to rest in the water for about 15 minutes.  Drain well.
Unlike my dad, you should allow the chestnuts to cool for a bit before peeling the skin off!  These are awesome on their own, pr my favorite way to eat them is with honey, walnuts and yogurt.
Happy holidays!