A staple on the Greek table, tzatziki is a must serve whether as an appetizer, or part of the meal.  The problem is that many people just make it to make it, and do not consider it as a highlight of the meal.  If poorly prepared, it is the tzatziki, along with your guests, that are suffering this mishap.  Why miss the opportunity to make it superb?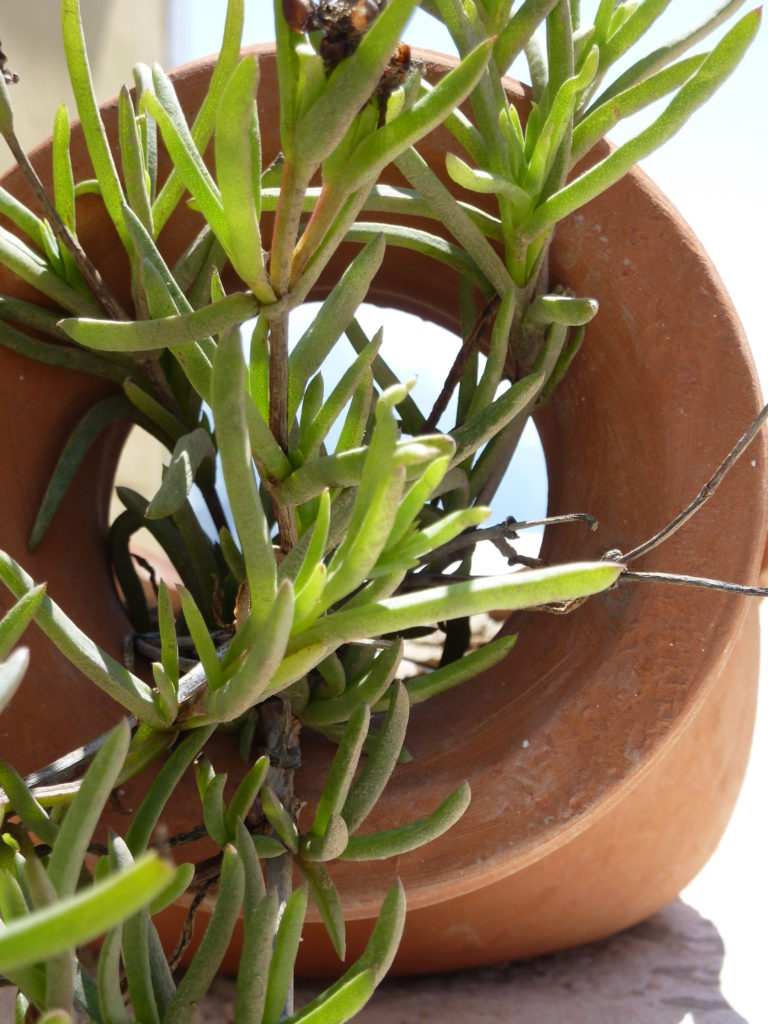 Let's discuss the ingredients for a moment.  If you're going to make any old yogurt sauce, may the culinary force be with you; use whatever yogurt you want, add the spices you like, and above all, thanks for not calling it tzatziki.  Same applies if you decide to cut corners and use sour cream.  To me, using sour cream is a sin – especially when I see it on menus as tzatziki at Greek restaurants. Once you've tried the real deal, you instantly know the difference in taste.
Tzatziki is first and foremost not a sauce.  It's a fresh, simple, humble and rich dip that accompanies nearly any Greek inspired food, so let's not dumb it down.
Yogurt from sheep's milk makes the mildest tzatziki, and since I've grown up eating Fage yogurt, I always use that for my recipe.  I remember several years ago when Fage made a huge entry in the US market, and suddenly the "in" thing was eating Greek yogurt.  There were ads everywhere about the benefits of Greek yogurt and it became popular quickly.  When I was little, I recall getting frustrated at the supermarket when we visited the US in the summer, because I could not find strained yogurt, muss less Greek… and I would have to strain it at home and it still didn't taste right.  So, years later seeing Fage readily available nearly in every dairy aisle is amazing.
I have a specific memory of special person I know, who was trying to rationalize how best to pour over the Fage's side compartment containing the honey in the individually sold split cups.  He had quite an explanation about that which was pretty interesting.  I would just buy the plain yogurt and pour on top my own honey.  It was funny correcting him and others to pronounce it Fah-ye, which means "eat" in Greek… and not Fage.
Either way, whatever your preference is for strained yogurt, it's become much easier to find it now and you can make awesome tzatziki whenever you like!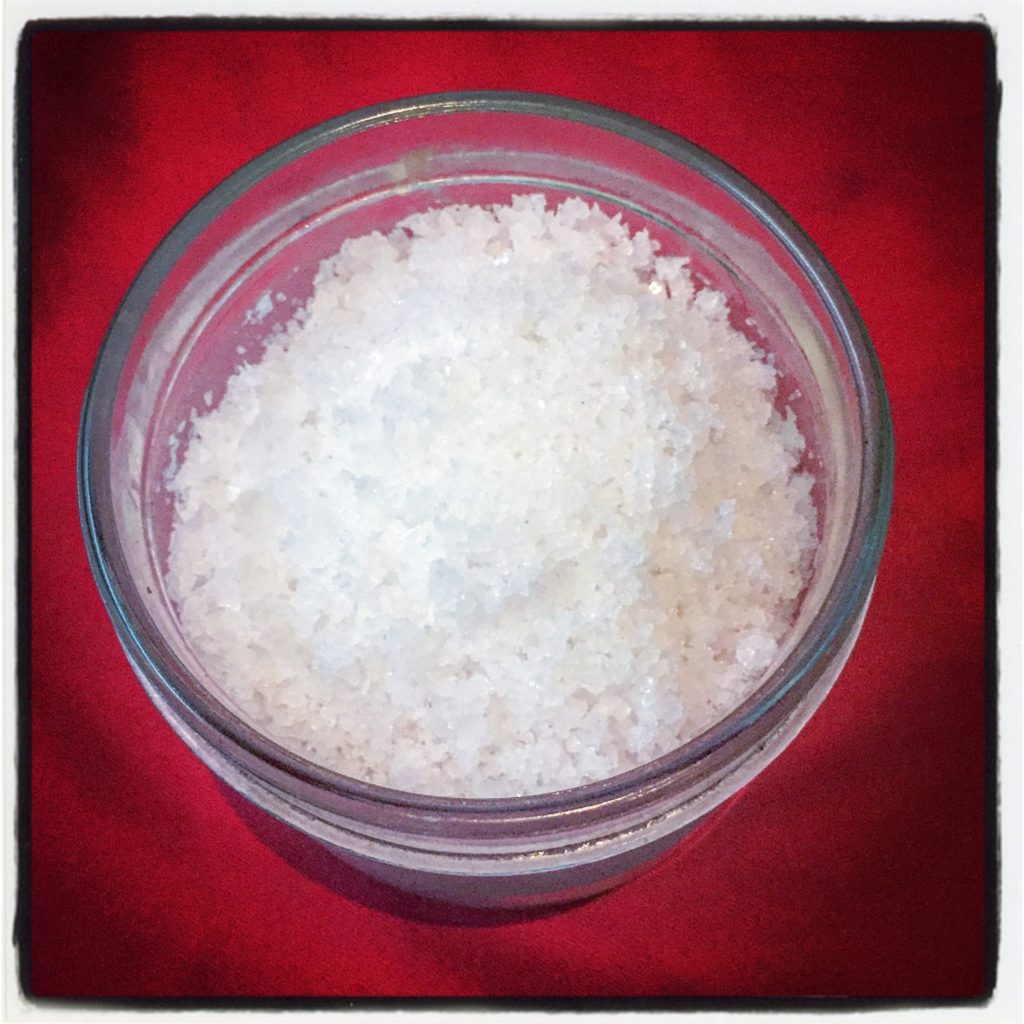 Let's take a moment to talk about the rest of the ingredients briefly.  Using extra virgin olive oil is a no-brainer, and be prepared to keep adding into the mixture.  It's hard to keep it to tablespoons!  And let's talk about the salt.  There's a reason why there are different types of salt to be used for different things.  Sure, you can use table salt.  If you can, splurge on better quality salt.  Every summer in Karpathos, I make sure to get my hands on the famous flaky salt, which is handpicked from the rocks on the beach.  Seriously, we treat this stuff like gold in the mad cafe and I pack some up with me if I'm traveling.
Not sure if I would call it a secret, but I use absolutely no lemons for this recipe… use red wine vinegar.  Lemon tends to make the tzatziki too bitter for my taste.  I know chefs that I respect who use mint to freshen it up more.  There are plenty of variations, with dill, without garlic (now that's crazy to me!)… I'm sharing the one that my guests keep going for third and fourth helpings.
MAD CAFE GREEK TZATZIKI
1 medium container of Fage total plain 2% yogurt (17oz size)
3 garlic cloves, pressed or extremely finely minced and smashed.
1/3 cup of extra virgin olive oil
1 tbsp red wine vinegar
1 medium hot house cucumber
1 tbsp good salt
1/2 tsp pepper
1 tsp paprika
2 tbsp fresh dill, finely chopped (optional)
Directions
Prep time: 15 minutes  –   Time to rest: at least 1 hour, or you can make it overnight for best results
Start with shredding the cucumber on paper towels and avoid the seedy core.  Squeeze out all of the liquid and add the cucumber into a medium stainless steel bowl.  Add the salt and mix by hand.  Mix in the yogurt, garlic and vinegar and mix with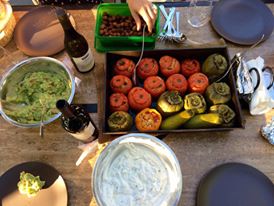 a large spoon just until ingredients are incorporated.  It should look pasty.  Drizzle in the olive oil and mix by hand until well blended.  Add the pepper and paprika and stir in.  If using dill, stir it in.  Taste and adjust the seasoning.  Note: don't be fooled if you can't taste the garlic… it takes time for the flavor to meld.
Cover with plastic wrap tightly and refrigerate for at least an hour.  I usually make it in the morning for an evening meal.  "Wake up" the tzatziki before serving by drizzling a little olive oil and add a splash of vinegar.  Serve with olives and pita bread, or with spanakopita or with any vegetable or meat dish.  Tzatziki loves people, so everyone should eat it!
Kali orexi!